'We Want Food' : Sad Video Of SHS Girls Crying For Food Goes Viral
ghanaeducation.orgMay 23, 2023 9:12 AM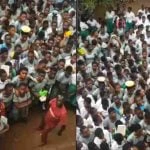 The Free SHS is saddled with challenges but no one ever expected to see this bizarre video in which Our Lady of Lourdes Girls' Senior High School students are seen chanting "we want food".
Apparently, they have either waited for so long for the day's meal with nothing to show from the schools canteen.
In the video, which is now viral, some hundreds of SHS girls in the Our Lady of Lourdes Girls' Senior High School, in Navrongo, could be seen with their dining plates chanting 'we want Food' to the school authorities who were present. It is not clear as to how and why food shortage occured in the school when the Ministry of Education and the Ghana Education Service have made it clear that Food Shortages in Senior High Schools is no more.
Teachers or leadership of the school can be seen standing in front of the students. However, they also seem to be lost in the chants. The students of the school have only reemphasised the foot shortage challenges that have hunted the Free SHS policy.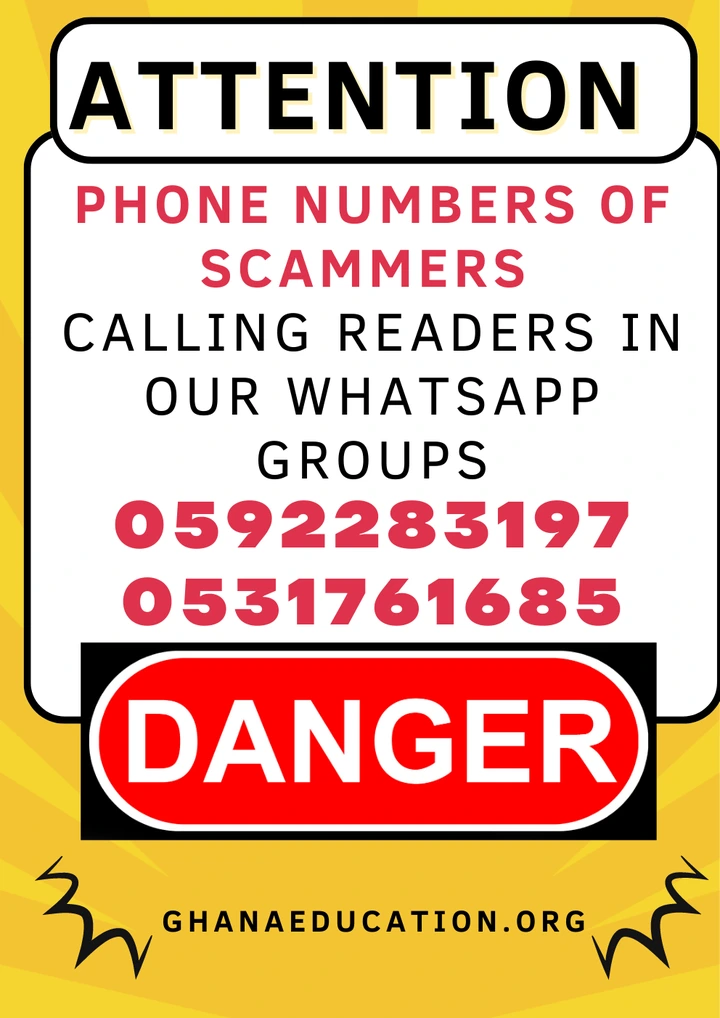 Earlier in the year, former president Mahama described the food served SHS students are fog food. But if that is anything to go by, that is not even available to these students for now.
Watch the video below
Below are some reactions on social media
Nana Akua
This free shs things is not working. Let parents pay for at least the food their kids eat. Let be honest with ourselves for once.
Straw Berry
I think they're disgracing the government.
Was NDC sharing KFC when they were in power? please give us a break
Kweku Dela Amponsah
Those who are to make sure you get food are at Kumawu right now sharing money 💰 for votes.
Don Diego De Azambuja
This was arranged by the school authorities to make government unpopular. The teachers, and everyone there deliberately planned this.
About Lady of Lourdes Girls' Senior High School
Our Lady of Lourdes Girls' Senior High started as a middle school, with boarding for girls in 1958, but was later changed into a Secondary/Technical in 1992. Bishop Lucas, the then headmaster at that time reverted the school to a girls' Senior High School, to sensitise the community on the importance of girl-child education.
The mission of the school is to provide an environment for moral and academic excellence for the female .gender integral transmission through quality education for self-actualisation and service to humanity.
Video Credit: Okay FM
SEND A STORY: Do you have a story for us or need a promotion/advertisement? Submit them via our email admin@ghanaeducation.org
DOWNLOAD OUR>>> MOBILE APP
Facebook Group> [JOIN Facebook]
JOIN OUR EDUCATION NEWS-GROUP (WHATSAPP)
Join just one of our Whatsapp/Telegram Groups for current Ghana Education Service News Updates:
JOIN ONLY ONE… THANKS – IF YOU JOIN MORE THAN ONE, WE SHALL RMEOVE YOU FROM ALL.
TELEGRAM PAGE >>> [JOIN]
WhatsApp GROUP >>New Group> [JOIN]
Facebook Group> [JOIN Facebook]
TELEGRAM PAGE >>> [JOIN]
Only websites that give us a URL backlink can repost our content on their sites.

Introducing the Amega 150% Bonus!AmegaLearn More
What Will Happen if You Eat 2 Bananas a Dayhealthnfits.com
15 Foods You Should Never Eat If You Have High Blood PressureLoveMyFamilyMag.com
Rub VapoRub On Your Skin At Night, Here's WhyTheWorldReads.com
Unmute