Gold for Oil has doubled Ghana's gold reserves – BoG Governor
theghanareport.comMay 24, 2023 9:50 AM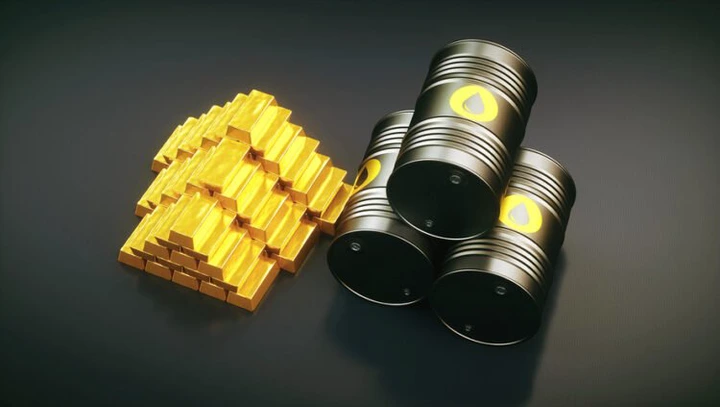 The Governor of the Bank of Ghana (BoG), Dr. Ernest Addison says the country's gold reserves have doubled following the gold for oil deal.
Ghana's gold reserves according to the Governor would have been low if the gold for oil policy was not rolled out.
The program was initiated by the government as a response to the recent depreciation in the value of the cedi against major international trading currencies, and the government's inability to raise loans on the international markets, leading to a sharp fall in the country's foreign exchange reserves.
Speaking to journalists in Accra, Dr Ernest Addison said the move has been a success.
"We are not only buying Gold for Oil. We are also buying Gold for international reserves. This is an area where we have chalked a number of successes. I believe we have almost doubled our holdings of gold in the short period that we started – from eight tonnes to almost 15 tonnes. So, the gold of oil has been a successful program", the central Bank governor added.
Additionally, the country's gross international reserves have increased to US$5.7 billion after sealing the US$ 3 billion deal with the International Monetary Fund.
Gross International Reserves at the end of March 2023 stood at US$5.1 billion, equivalent to 2.4 months of import cover, compared with the end-December 2022 stock position of US$6.2 billion, equivalent to 2.7 months of import cover.
Gross International Reserves, excluding oil funds, encumbered and pledged assets, stood at US$1.4 billion.
Net International Reserves as of March 2023 stood at US$2.1 billion.

Introducing the Amega 150% Bonus!AmegaLearn More
Dubai Hills Luxury Villas for Sale Price Might Surprise YouDubai Villas | Search AdsSearch Now
13 Famous People Who Have Opened up About Living With Mental IllnessLoveMyFamilyMag.com
Old Woman Predicted Many Things Of 2022 And Reveals Shocking Truth About 2023Housediver
Unmute