Parliament Resumes June 6, Another By Election Looms
dailyguidenetwork.comMay 23, 2023 10:32 AM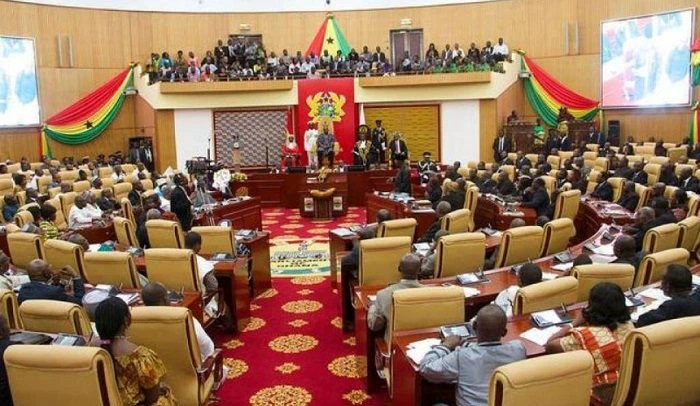 Parliament will reconvene for the Second Meeting of the Third Session on June 6, 2023 after an Easter recess.
In a notice, Speaker of Parliament, Alban Sumana Kingsford Bagbin, stated that the meeting shall begin at ten o'clock in the forenoon at Parliament House in Accra, stating that the recall is in accordance with Standing Order 37.
The resumption comes after the Supreme Court ruled that James Gyakye Quayson's election as Member of Parliament for Assin North was unconstitutional and ordered the legislature to remove his name from its records as a member.
In a unanimous verdict, a seven-member panel of the court presided over by Justice Jones Dotse ruled that the Electoral Commission (EC) allowing Mr. Quayson to contest the election without producing evidence of renunciation of his Canadian citizenship was unlawful.
The court also ruled that Parliament's swearing-in of Mr. Quayson as a Member of the House was unlawful, and ordered that his name be removed from the records.
The court had previously barred the troubled MP from visiting Parliament in order to attend to the business of the House on behalf of the people of Assin North.
In a 5:2 majority ruling, the court granted an application for an interlocutory injunction till the case's resolution on April 13, 2022, to prevent Mr. Quayson from acting as the people's representative any further.
The decision looks to put an end to the action launched against him by the New Patriotic Party's (NPP) losing candidate, Michael Ankomah-Nimfa, who went to court to question the deposed MP's eligibility to run in the 2020 parliamentary election in the Assin North Constituency, beckoning a by-election.
Speaker Bagbin is, therefore, expected to declare the seat vacant in accordance with Article 112 (5) of the 1992 Constitution, which states that "Whenever a vacancy occurs in Parliament, the Clerk to Parliament shall notify the Electoral Commission in writing within seven days after the vacancy occurred, and a by-election shall be held within 30 days after the vacancy occurred."

Did someone say… "Bonus?"AmegaSign Up
13 Famous People Who Have Opened up About Living With Mental IllnessLoveMyFamilyMag.com
Unsold Never-Driven Cars Now Almost Being Given Away: See PricesUnsold Cars | Search AdsLearn More
Why Are Dubai Villas So Cheap? (Search Here)Dubai VillasLearn More
Unmute