Otumfuo Osei Tutu Asks British Museum To Return Gold Items Pillaged From Ashanti Kingdom
Yen.com.ghMay 17, 2023 10:52 AM
Otumfuo Osei Tutu II, the Ashanti king, has asked the British Museum to return gold items taken from Manhyia during the third Anglo-Ashanti war that occurred from 1873 to 1874.
PAY ATTENTION: Enjoy reading our stories? Join YEN.com.gh's Telegram channel for more!
In that historic war, Garnet Wolseley, a British military general, led over 2,500 troops comprising Indians and other Africans to defeat the Ashanti kingdom.
https://www.google.com/afs/ads?psid=5134551505&channel=AutoRsVariant&cx=9d449ff4a772956c6&fexp=44789923%2C21404%2C17300002%2C17301182%2C17301183&client=pub-1883810847636355&r=m&sct=ID%3D8d48dfc20b4fbbe2%3AT%3D1663995891%3AS%3DALNI_MYBQ_1mRlbaYMdncuO4-jaN5s_Fpg&sc_status=6&hl=en&rpbu=http%3A%2F%2Fgoogle.com&rpqp=q&type=3&rs_tt=c&oe=UTF-8&ie=UTF-8&format=r5&nocache=3611684332542985&num=0&output=afd_ads&domain_name=cdn-af.feednews.com&v=3&bsl=10&pac=2&u_his=8&u_tz=0&dt=1684332542990&u_w=360&u_h=806&biw=360&bih=674&psw=360&psh=3276&frm=0&cl=532122288&uio=-&cont=autors-container-0&jsid=csa&jsv=532122288&rurl=https%3A%2F%2Fcdn-af.feednews.com%2Fnews%2Fdetail%2F405732171d0022a5fa61d5115d06f0b2%3Ffeatures%3D2114057%26country%3Dgh%26uid%3D08c1e53bf8ea5f4e83fb533f6407a12207298822%26like_count%3D0%26client%3Dmini%26language%3Den&adbw=master-1%3A318
Many sacred and precious gold items belonging to the Ashanti people were pillaged from the Manhyia Palace by the triumphant British army.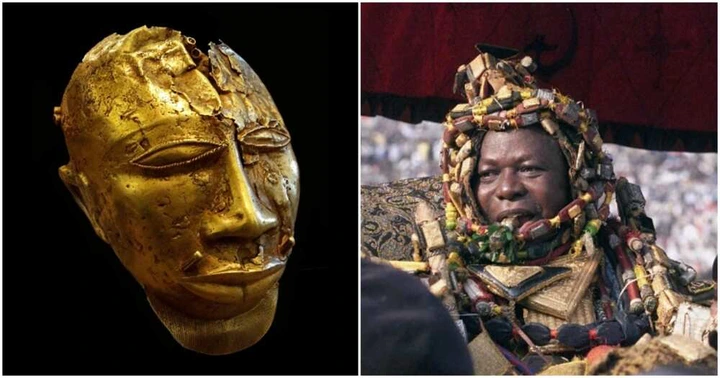 Otumfuo meets with the director of the British Museum
According to the BBC, Otumfuo Osei Tutu II met the director of the British Museum Dr Hartwig Fischer after attending the Coronation of King Charles to discuss how the precious gold items may be returned.
PAY ATTENTION: Click "See First" under the "Following" tab to see YEN.com.gh News on your News Feed!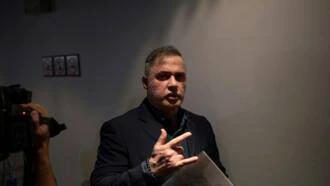 Second death of detainee in Venezuela graft probe
The museum's director said his outfit is "exploring the possibility of lending items."
Last year a London museum agreed to return a collection of Benin Bronzes looted in the late 19th century from what is now Nigeria.
Many cultural institutions across Britain are under pressure to repatriate artefacts acquired during the colonial era.

Do this before bed and watch your stomach shrinkStudent Discovery
Mastering Work-Life BalanceRemote Health by SafetyWing
Online Degree in the USA for Ghana residents (English knowledge might be required)Online Degrees | Search Ads
Here's What Unsold Dubai Villas Might Cost You In 2023! (See Prices)Dubai VillasSearch Now
https://s.adx.opera.com/aframe
Unmute
null
https://googleads.g.doubleclick.net/pagead/html/r20230515/r20110914/zrt_lookup.html?fsb=1#RS-1-&adk=1812271802&client=ca-pub-1883810847636355&fa=2&ifi=6&uci=a!6&btvi=3&xpc=c0MPSsPULs&p=https%3A//cdn-af.feednews.com