BREAKING: Lionel Messi Accepts World-Record Al Hilal Deal [DETAILS]
thegeniusmedia.com.ngMay 8, 2023 10:54 AM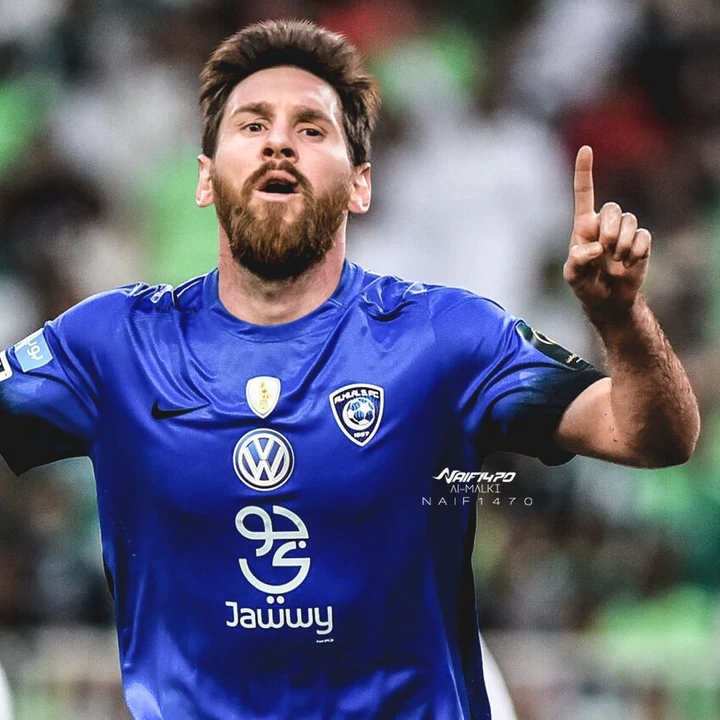 BREAKING: Lionel Messi Accepts World-Record Al Hilal Deal [DETAILS]—Lionel Messi has accepted a contract offer from Al-Hilal to join Cristiano Ronaldo in the Saudi Pro League from July, according to a report from Spain.
Messi will be a free agent at the end of his PSG deal in June, and after a falling out with the Ligue 1 club is destined to depart.
Al-Hilal have offered him a world-record salary to join the club – and according to El Chiringuito the World Cup winner has accepted the deal.
He will be joined at the club by Barcelona midfielder Sergio Busquets, who is also out of contract this summer. The Spain veteran has signed a two-year deal with Al-Hilal.
Furthermore, Jordi Alba has also been offered a two-year deal by the Saudi Pro League side, who appear intent on recreating the golden era of Barca in the Middle East.
Sitting fourth in the Saudi Pro League standings, Al-Hilal will wish to muster a far greater title challenge next season, with Al-Ittihad leading the way in front of Cristiano Ronaldo's Al-Nassr in the current table.
Indeed, the frustrating experience of Ronaldo in Saudi Arabia appears to have been little deterrent to Messi and Busquets from accepting contract offers from a rival club.
How much will Messi earn at Al-Hilal?
Messi is reportedly in line to receive an annual wage of $400 million, which will be the biggest deal ever signed by a sportsman. The World Cup winner is expected to pen a two-year contract with the club.
The news comes as Barcelona's prospects of retaining the 35-year-old attacker look increasingly slim, with their financial position a major hurdle that they will struggle to overcome in a bid to lure Messi back to his Camp Nou home.

Adding Up to 150% Value On Your Returns. Bet More & Win More Than ₵40,000.MSportGet Offer
Do this before bed and watch your stomach shrinkStudent Discovery
Prices of Used Cars in Legon Could Surprise YouUsed Cars | Search adsSearch Now
Ghana: The Cost of Solar Panels May Surprise YouSolar Panels | Search adsSearch Now
https://googleads.g.doubleclick.net/pagead/html/r20230502/r20110914/zrt_lookup.html?fsb=1#RS-1-&adk=1812271802&client=ca-pub-1883810847636355&fa=2&ifi=6&uci=a!6&btvi=3&xpc=ACnsKw0aXY&p=https%3A//cdn-af.feednews.com