I Had To Be Brutally Honest With Prez Akufo-Addo – Prof Frimpong-Boateng
ghanasummary.comMay 6, 2023 5:55 PM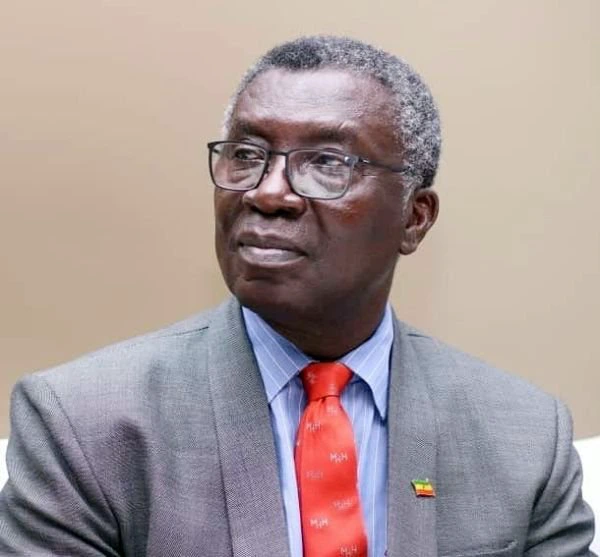 The former Environment, Science, Technology and Innovation Minister, Professor Kwabena Frimpong-Boateng has explained why he made certain disclosures in his recent report on illegal mining, popularly known as 'galamsey'.The former Chairman of the Inter-Ministerial Committee on Illegal Mining (IMCIM) in his report cited some persons in government who according to him were frustrating government's efforts to fight galamsey."Throughout our struggle with illegalities in the small-scale mining sector, what baffled me was the total disregard of the President's commitment to protecting the environment.
I can state without any equivocation that many party officials from the national to the unit committee level had their friends, PAs, agents, relatives, financiers, or relatives engaged in illegal mining.
Most of them engaged Chinese working for them."There are appointees in the Jubilee House that are doing or supporting illegal mining or interfering with the fight against the menace," parts of his report read.Some government communicators have however described the former Minister as "bitter" and his report full of hearsays.Meanwhile, some of the persons accused have denied any wrongdoing.The renowned cardiothoracic surgeon has however justified his action.Speaking in a one-on-one interview on UTV, he explained: "The Chief of Staff asked me to write the report and give my recommendation to aid the fight against galamsey and I had to be honest with the President.
I can't just write anything; I had to be brutally honest with the President"Listen to him in the video below
:

Do this before bed and watch your stomach shrinkStudent Discovery
Congratulation To Our New Winner Who Won An iPhone13 on MSport Lucky Draw, Try Your Luck Now.MSportSign Up
Solar Panels: See How Much It Will Cost To Install Them (Search Prices)Solar SystemsLearn More
Husband Illustrates Everyday Life With Wife In 22 Pictures, Try Not To Cry! LoveMyFamilyMag.com