Martin Amidu: New Chief Justice – last three stops of Akufo-Addo's long game for 2024 elections
ghanasummary.comMay 2, 2023 8:40 AM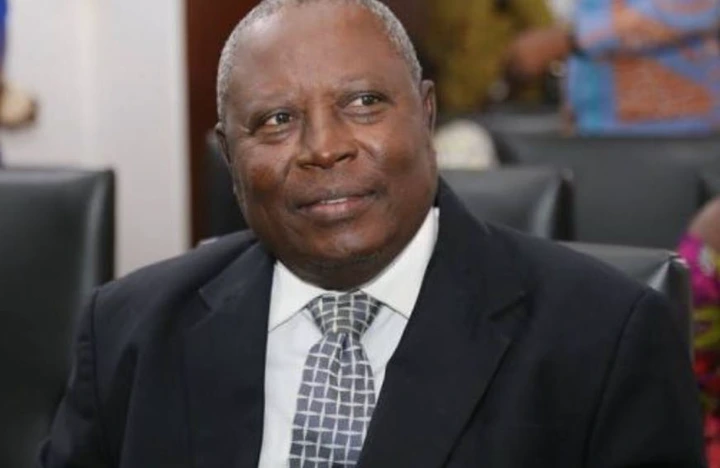 Nana Akufo-Addo's modus operandi in the exercise of the constitutional powers vested in him to choose critical and sensitive constitutional officers for the actualization of the separation of powers doctrine has always been to be guided by his personal political self-interest as distinct from the sovereign national interest of the citizens of Ghana The choice of a replacement Chief Justice for Mr.
Justice Gertrude Torkornoo meets the statutory qualification to be nominated as Chief Justice even if she is not the most senior or erudite by output of celebrated judgments of the Supreme Court.
The minority in Parliament will, therefore, be hard put not to approve her nomination when it is tabled in Parliament on or after 2 May 2023, following the rubber stamp Council of State's endorsement.
The nomination of a person from the Central Region for the position of Chief Justices also creates a basis to urge the delegates to the New Patriotic Party (NPP) presidential election primaries on 4 November 2023 not to cast their votes for the feared and not dependable Kennedy Agyapong from the same region.
Nana Akufo-Addo's calculating mentality is to eliminate a feared and threatening contender from the Central Region with a high potential of winning the presidential primaries election.
Justice Gertrude Torkornoo as the preferred ethnic arithmetical choice for the position of Chief Justice.
Justice Avril Lovelace-Johnson (Mrs. Anin-Yeboah, regrettably the former wife of the retiring Chief Justice) from the Central Region enrolled with number 2052 on 2 October 1987, as Mrs.
Justice Gertrude Torkornoo also from the Central Region with the added pedigree of being the late Major (Rtd.) Sam Acquah's niece.
Tags: 2024 general elections Chief Justice Martin Amidu.

Congratulation To Our New Winner Who Won An iPhone13 on MSport Lucky Draw, Try Your Luck Now.MSportSign Up
Prices of Used Cars in Accra Could Surprise YouUsed Cars | Search adsSearch Now
Unsold Cars From 2021 Are Almost Being Given AwayUnsold Cars | Search AdsRead More
Solar Panels: See How Much It Will Cost To Install Them (Search Prices)Solar SystemsLearn More
Unmute