Policies of Bawumia's EMT've 'seriously eroded banks' capital' – Minority Leader
classfmonline.comApr 30, 2023 1:12 PM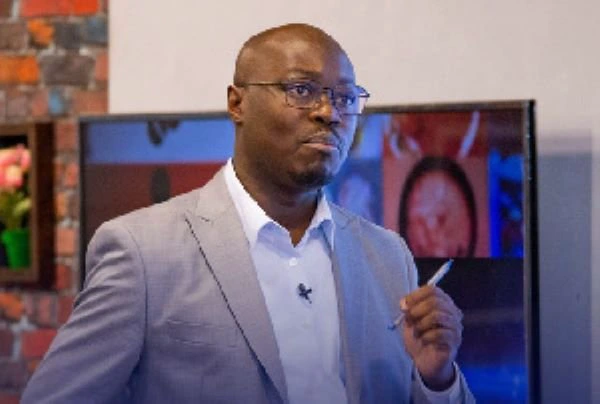 Banks are now suffering because of the policies of the economic management team led by Vice President Mahamudu Bawumia, Minority Leader Cassiel Ato Forson has said.
In a tweet, Dr Forson said: "I am deeply concerned about the current state of our banking sector, especially the impact of government policies on our local banks".
"It's no secret that many of these banks, which are essential to supporting small- and medium-sized enterprises (SMEs) in Ghana, are facing severe financial difficulties", he noted.
He said: "Under the leadership of Alhaji Bawumia, the Head of EMT, the NPP government has implemented policies that have seriously eroded the capital of most of our banks".
This, in his view, "is having a devastating effect on their ability to lend to businesses, create jobs, and contribute to the growth of our economy".
"I believe it's time for a serious discussion about how we can support our local banks and help them weather this difficult period", Dr Forson suggested.
A few days ago, Bloomberg reoorted that Ghana's move to restructure its local-currency and overseas debt has resulted in the first loss on record for two of the West African nation's top banks.
GCB Bank Plc, the country's largest lender by assets, posted a 593.4 million cedis ($50.5 million) net loss for the year to end-December, its first since 1993 when Bloomberg started maintaining data.
Standard Chartered Bank Ghana Ltd., the biggest by market value, reported a loss of 297.8 million cedis.
Bloomberg said banks operating in West Africa's second-largest economy have taken a hit of about $1.4 billion as the country restructures most of its public debt, estimated at 576 billion cedis.
The impairments prompted Guaranty Trust Holding Co., Nigeria's largest bank by market value, to vow to slow lending and bond trading in Ghana.
GCB Bank took a charge of 1.83 billion cedis after impairing its debt securities, while for Standard Chartered Bank Ghana the amount was 173 million cedis.
Ghana's lenders were allowed a month's extension to release full-year earnings.
The nation's debt rose after spending pressures from an energy crisis between 2013 and 2015 and a sweeping banking-sector cleanup in 2018 were compounded by shocks from the Covid-19 pandemic and Russia's invasion of Ukraine.
As part of the revamp, Ghana exchanged 87.8 billion cedis of local notes that paid an average of 19%, with bonds returning as little as 8.35% — resulting in losses for financial institutions.
President Nana Akufo-Addo's government has also started discussions with international debt holders as it seeks to finalise a $3-billion bailout from the International Monetary Fund.
The IMF wants Ghana to bring its debt down to 55% of GDP by 2028. Before the government's interventions, it had been projected to reach 109%.

Register & Receive GHS3000 Welcome Bonus ImmediatelyMSportSign Up
Knee Pain Treatment OptionsKnee Pain Relief | Search adsSearch Now
People with hip and knee pain should know. Look!Medical News
Unsold Never-Driven Cars Now Almost Being Given Away: See PricesUnsold Cars | Search AdsLearn More