Threats Can't Stop Anti-gay Bill Passage- Bagbin Tells British Parliament
dailyguidenetwork.comApr 27, 2023 10:38 AM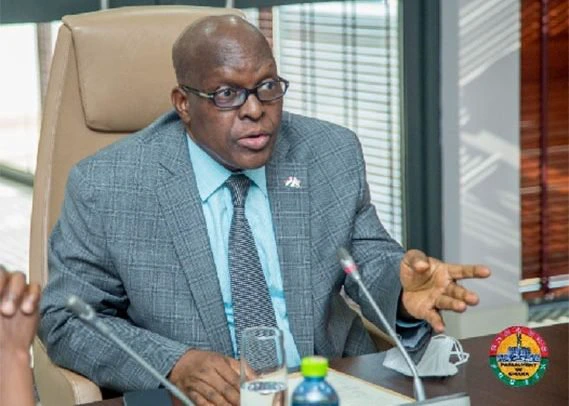 Alban S.K. Bagbin
Speaker of Parliament Alban S.K. Bagbin says there is nothing wrong with passing a legislation to regulate Lesbian, Gay, Bisexual, Transgender, Queer, Intersex,(LGBTQI+) in Ghana.
According to the Speaker, there is nothing untoward with the current anti-gay bill in Parliament.
He pointed out that there is the urgent need of legislation in the area of LGBTQI+.
"There is nothing untoward; nothing wrong with the efforts by Ghana's Parliament to legislate on the promotion of human sexual rights and family values in Ghana, using our constitution as a compass", Speaker Bagbin told Members of the British House of Lords and the House of Commons.
The Speaker indicated that Ghana's Parliament is aware of the copious human rights provisions in the Constitution of the country, saying that "any legislation that detracts from the human rights and freedoms guaranteed by our constitution will be a candidate for litigation in our court of law".
Responding to a question on the role of the President in the bill under reference, the Speaker insisted that Ghana's Parliament has the mandate and the capability to legislate on the subject, and will not countenance any interference from the executive.
He explained that the role of the President is to accent to bills submitted to him by Parliament.
In the process, the President can make recommendations for the consideration of Parliament. However, final legislative powers rest with the legislature, not the executive. "Ghana's democracy is based on the rule of law, not the rule of man", he pointed out.
He further said Africa is not deterred by the veiled threats of withdrawal of investments and international aid, and other stringent economic measures that have attended the continent's effort at protecting its culture, values, and societal norms and to safeguard the future of its youth.
"Threats are not the way to go. If your neighbour or partner has a problem, you help him to solve it. Boycotts and threats do not solve problems: engagement and understanding do", said the Rt. Hon. Speaker.
He explained that once a group of people is in agreement on what constitutes human rights, values and principles, they move on. What is required is alignment and understanding of their context.