Akufo- Addo Will Soon Tax Ghanaians For Being In A Relationship – Mahama
mybrytfmonline.comApr 21, 2023 12:40 PM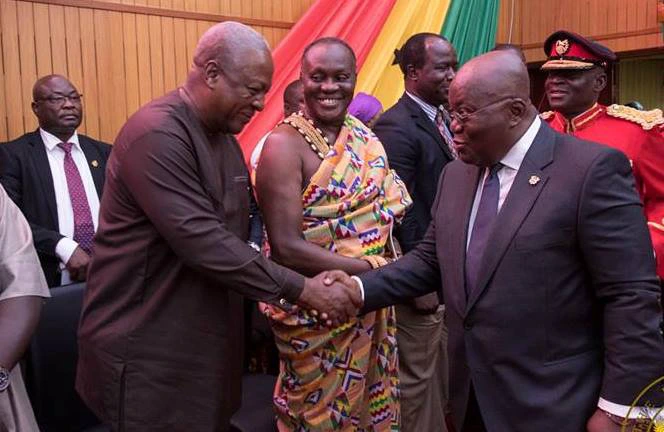 Former president, John Dramani Mahama has said that the economic mismanagement in the country is so bad that very soon president Akufo-Addo will soon tax Ghanaians for being in a relationship.
He emphasized how the Akufo-Addo administration has increased taxes despite making promises to shift the nation's economic focus from taxation to manufacturing.
Recall that on Friday, March 31, 2023, the president signed three recently passed pieces of tax legislation. A GHC4 billion yearly revenue targets is shared by the Growth and Sustainability Levy Bill, the Excise Duty Amendment Bill, the Income Tax Amendment Bill, and the Ghana Revenue Authority Bill.
They required the board of directors' approval in order to obtain the IMF's US$3 billion extended lending line to sustain the economy.
John Dramani Mahama stated on a recent campaign tour for the NDC's flagbearership that given the reckless way Akufo Addo is taxing Ghanaians, he will soon tax Ghanaians for being in a relationship.
"Prices at the various supermarkets have skyrocketed; the government has reneged on its promise of moving away from taxation to production, to the extent that even betting is taxed", the former president observed.
"Almost everything is taxed now," he bemoaned. He blamed the economic crisis on the Akufo-Addo government's voracious appetite for borrowing.
"The country wouldn't have been in this economic mess if the government had not engaged in excessive borrowing. We are now seeking debt forgiveness from external creditors," Mr. Mahama stated.
Source:Mybrytfmonline.com/Joseph Asare