Touching Pension Funds may cause National Security Chaos – Economist to Ofori Atta
ghananewsonline.com.ghApr 19, 2023 7:48 PM
"Government must not touch Pension funds as part of the IMF conditionality because that will bring a national security disaster upon us, and I am aware the National Security knows this and must advise accordingly,"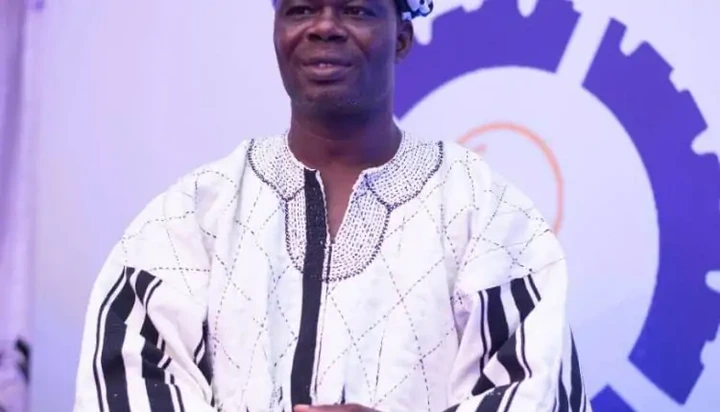 Renowned Economist, Rev. Dr. Samuel Worlanyo Mensah, has advised the Finance Minister, Ken Ofori Atta, to desist from any move to restructure Pension Funds in the country as part of a conditionality from the International Monetary Fund (IMF).
Dr. Worlanyo Mensah insist that any attempt to touch Pension Funds will likely cause a National Security mayhem in the country.
In an interaction with the media, the Economics Lecturer explained, that, the Ghanaian worker has to work for many years to save for their pension which is a cushion for them during old-age, and that government must not temper with these funds in any form or structure because of the requirements placed on the country by the IMF. He upholds that the National Security Ministry must advise the Finance Ministry of a national resistance and a possible chaos and anarchy in the country should the government ignore wise counsel .
"Government must not touch Pension funds as part of the IMF conditionality because that will bring a national security disaster upon us, and I am aware the National Security knows this and must advise accordingly," he noted
The caution by Dr. Worlanyo Mensah, who is also the Executive Director for Centre for Greater Impact Africa (CGIA) came at the back of the total rejection of the government's intention to add Pension Funds to the Domestic Debt Exchange Program (DDEP) by various Worker Unions in the country recently.
However, at a press briefing in Washington, DC, to wrap up the week-long IMF/World Bank Spring Meetings, Mr. Ofori-Atta had called on organized labour and Ghanaians in general to help the government shoulder the burden of economic revitalization.
Earlier reports last week had pointed to a possible revisit of the exemptions offered pension funds from the Domestic Debt Exchange Programme (DDEP), but Mr Ofori-Atta was swift to dismiss the reports.
Following labour agitations, pension funds were exempt from the programme.
GOT A STORY? Share with us. Email: [email protected] or [email protected] WhatsApp: +233(0)244822034

Make Your Impact on the WorldZayed Sustainability PrizeSign Up
Unsold Never-Driven Cars Now Almost Being Given Away: See PricesUnsold Cars | Search AdsLearn More
Top Scholarships In USA For Ghana StudentsUSA Scholarships | Search Ads
Do You Speak English? Work a USA Job From Home in GhanaUSA Work | Search Ads
Unmute
https://googleads.g.doubleclick.net/pagead/html/r20230417/r20110914/zrt_lookup.html?fsb=1#RS-1-&adk=1812271802&client=ca-pub-1883810847636355&fa=2&ifi=6&uci=a!6&btvi=4&xpc=dglRmRG9rg&p=https%3A//cdn-af.feednews.com