'I was horrified when Gabby called me demanding I allow a company to illegally mine in a forest reserve" – Prof. Boateng in leaked report
rainbowradioonline.comApr 20, 2023 3:33 PM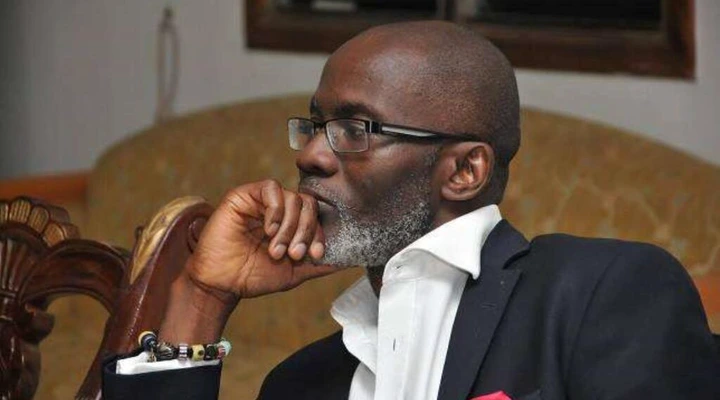 Former Environment Minister Prof. Frompong Boateng stated in his report on illegal mining that he was horrified to have allegedly received a call from lawyer Gabby Otchere Darko directing him to allow a mining company to mine in the Krobo and Apaprama Forest Reserve.
According to the report, which was allegedly written by the former minister, he was horrified because the lawyer who was closer to the president and should have supported his fight against Galamsey was the one fronting for the company to engage in illegality.
Prof. Boateng, in the said report, revealed that the lawyer had called claiming to be the legal representative for Donald Entsuah and his friend Simon Ayman, a Candian national, whose company C&J Aleska had reportedly caused havoc to the Diaso Forest Reserve.
The portion of the report read: "The major pronouncement made by the President, when he took office in January 2017 that touched the hearts and rekindled the enthusiasm of many Ghanaians, including me, was about his preparedness to put his presidency on the line to fight the menace of illegal mining.
I took this statement literally and seriously and I was determined to do everything I could to protect the environment and biodiversity.
I was expecting people such as Mr. Gabby Asare Otchere Darko, Captain Kodah and others like them, who knew the President better and certainly had his interest and success at heart, to support the fight against illegal mining.
I was thus horrified to receive a telephone call from Mr. Otchere Darko telling me he was the legal advisor to Mr. Donald Entsuah and his Imperial Heritage Mining Company and that the company should be allowed to work in the Kobro and Apaprama Forest Reserves.
It was this same Donald Entsuah and his friend Simon Ayman, a Canadian national, whose company C&J Aleska caused havoc in the Diaso forest. These two gentlemen were close allies of the Mahamas and soldiers from the Ghana Army gave them protection. Captain Mahama died in the course of his duty protecting Donald Entsuah's interests.
The IMCIM was able to dislodge E&J Aleska from Diaso. Shortly thereafter Donald Entsuah established Imperial Heritage Mining Company and was given a prospecting licence to work in the Kobro and Apaprama forests in Amansie Central. Here again, he managed to get military protection contrary to all directives from government. Worse still, an important NPP member also provided legal advice."
It added "Going forward, if there will ever be such an undertaking, I expect the President's pronouncement and wishes to be respected and supported, especially by those close to him.
For four years there were directives from the President and his Cabinet that were designed to help fight illegal mining. These directives were to be respected and carried out by Ministries and some agencies."
By: Rainbowradioonline.com/Ghana

Do You Speak English? Work a USA Job From Home Work from Home | Search
Tired of joint pain? Check out this recovery method!Joints Health
Are You From Ghana? A Work From Home Job Might Pay More Than You ThinkWork from Home | Search Ads
Unsold Never-Driven Cars Now Almost Being Given Away: See PricesUnsold Cars | Search AdsLearn More
https://s.adx.opera.com/aframe
Unmute