Martin Amidu: 3 new EC appointments: We embolden Akufo-Addo to disregard constitution
ghanasummary.comApr 17, 2023 1:08 PM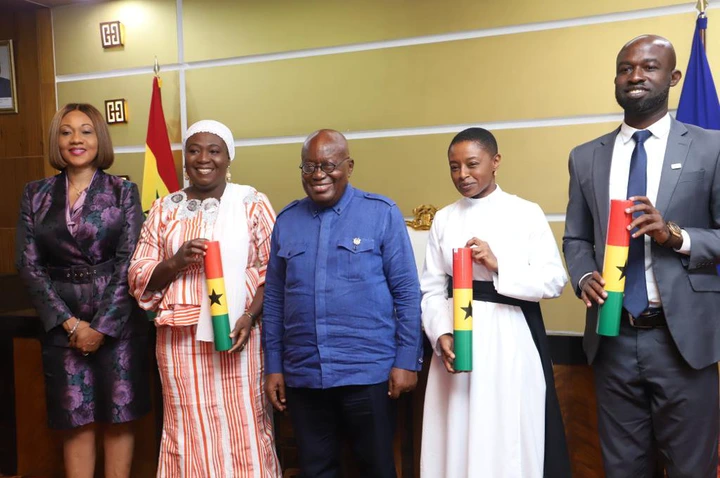 Ken Ofori-Atta has dug in and refused to resign at the behest of his cousin, Nana Addo, so nobody should expect the new EC appointees to resign.
Before Nigeria broke the eight-year rule for the tenure of the two major political parties, Ghanaians had been warned about Nana Akufo-Addo's long game towards election 2024, but we ignored the warning.
We accepted those appointments despite their eventual impact on a fair electoral process and in particular the 2024 elections in which it is critical to the New Patriotic Party (NPP) that this government does everything in its power to ensure that it hands over power to itself on January 7, 2025.
I am particularly surprised at the criticisms being levelled at Nana Akufo-Addo for doing what he knows best without a finger being raised in the past – appoint whom he fancied from his political party supporters to the Electoral Commission and stick to his guns no matter the objections from Ghanaians.
Nana Akufo-Addo is aping Mobutu Sese Seko of the former Zaire (DRC), Laurent-Desire Kabila, and Joseph Kabila of the Democratic Republic of Congo, Paul Biya of Cameroon, Teodoro Obiang Nguema Mbasogo of Equatorial Guinea, Yoweri Museveni of Uganda, and other African autocrats to keep his party in power except that he cannot contest himself in 2024.
We swallowed the appointment of Ministers of State whom as citizens we knew were going to collapse our economy and make our conditions miserable.
The examples of Nana Addo's abuse of power and impunity are multiple and legendary: they are available on open source.
My article, "New Leadership Appointments to the National Security Apparatus and Akufo-Addo's Long Game to Breaking the Eight" was a reminder and forewarning that our inability as citizens to defend the 1992 Constitution may lead to its negation by the very Government we elected.
See for example: Akufo-Addo's Long Game Of Breaking The Eight Hatched: By Martin Amidu (newsghana24.com).
I hope that those Ghanaians who doubted my contention that Akufo-Addo was playing a long game to break the eight have listened carefully to the declarations of Mr.
There can also be no law enforcement institution under Nana Akufo-Addo's regime that will dare invite Bryan Acheampong for investigation for suspected treason or high treason for his speech in Mpreaso even though everybody knows that others are on trial for mere social media posts for treason and other related offences.
Bryan Acheampong has revealed part of the agenda of Nana Akufo-Addo's long game to break the eight undemocratically at the 2024 elections.

Do this before bed and watch your stomach shrinkStudent Discovery
Register & Receive GHS3000 Welcome Bonus ImmediatelyMSportSign Up
Tired of joint pain? Check out this recovery method!Joints Health
Remove Belly Fat Without Surgery? (Search Here)Liposuction Mexico – Search Ads
https://s.adx.opera.com/aframe
Unmute