YES, I blocked her because of ₵65,000 I owe her, she's disturbing me – Rev. Maame Yeboah Asiedu
GhBase.comApr 10, 2023 7:10 AM
Former UTV and Adom TV show host, Maame Yeboah Asiedu is in hot waters after allegedly scamming a woman of ₵65,000.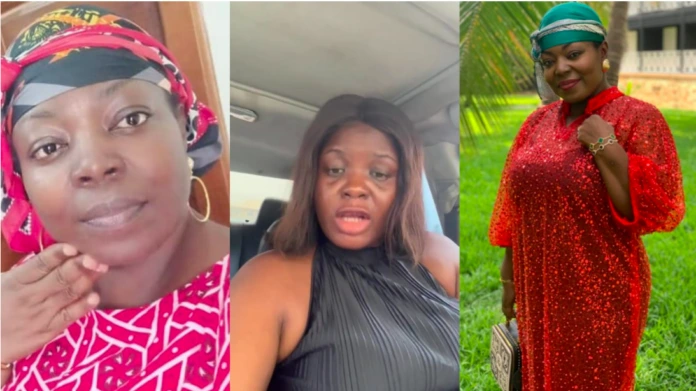 Maame Yeboah Asiedu reportedly pocketed the sum of ₵65,000 a woman gave to her for land purchase. Per reports, she neither sold the woman the land nor returned the money.
Instead, she has blocked all numbers of the aggrieved woman and also blocked her on all social media platforms.
And anytime she calls her with a new number, she hangs up as soon as she identifies her voice and blocks the number after.
According to the woman, she has reported the case to the police to help her retrieve her money.
And the good news is that Rev. Maame Yeboah Asiedu has responded to the news publication which was first published at GHBase.com.
According to Rev. Maame Yeboah Asiedu, she intentionally blocked the lady on all platforms because she insults her on the phone whenever she calls.
In the video, Rev. Maame Yeboah Asiedu admitted to owing the lady ₵65,000 over a land purchase but she's yet to give her refund, but she can't stand the pressure from the lady reason why she decided to block her to have her peace of mind.

How to avoid high blood pressure. Do it once a daypublick-blog.online
Register & Receive GHS3000 Welcome Bonus ImmediatelyMSportSign Up
A find that will help get rid of the discomfort in your knees.Joints Health
Do this before bed and watch your stomach shrinkStudent Discovery
Unmute