Ghana's Debt Crisis Cost Zenith Bank, UBA, Eco Bank Over N182.56bn Impairment Losses
thewhistler.ngApr 9, 2023 8:06 AM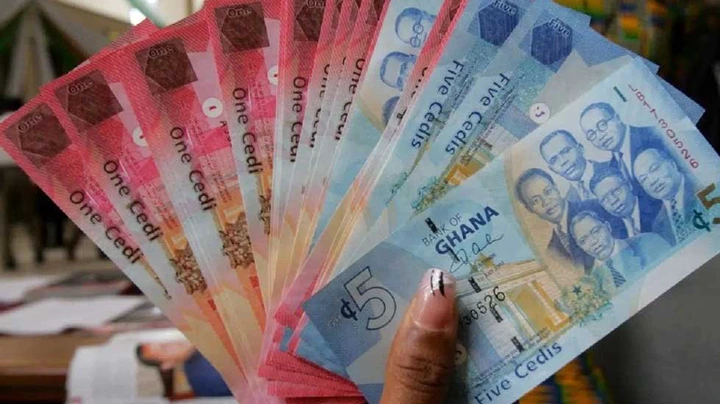 Ghana's debt restructuring has forced Nigerian banks to set aside billions as impairment losses after the West African nation began restructuring its bonds.
Zenith Bank PLC, Ecobank Transnational Incorporated and United Bank for Africa set aside N182bn to account for their impairment losses.
An analysis of full-year 2022 financial statement of the three lenders by THE WHISTLER showed that impairment losses skyrocketed over Ghana's debt issues.
Ghana debt has risen to 576 billion cedis ($49bn) and it is weighing on banks across the continent and the UK.
Last year, Ghana exchanged 87.8 billion cedis of notes that paid an average of 19 per cent, with bonds paying only 8.35 per cent.
The exchange was made through the Domestic Debt Exchange Programme (DDEP).
The debt restructuring is one of the conditions given to Ghana by the International Monetary Fund before it can access $3bn bailout.
As a result of the debt restructuring of Ghana, Zenith Bank recorded a net impairment loss of N123.6bn or $134m.
"On 14 February 2023, the Group exchanged N123.6bln $134M (GHS 2,675,754,659 ) of its existing Government of Ghana bonds for a series of new bonds with maturity dates commencing from 2027 to 2038 under the Ghana Domestic Debt Exchange Programme," Zenith Bank said.
The new bonds issued to the lender were successfully settled on the 21st of February 2023.
"The effect of the exchange on the impairment of the existing bonds at 31 December 2022 was duly recognised in the consolidated financial statements," Zenith Bank added.
Ecobank Transnational Incorporated (ETI) set aside N40.98bn or $96m as impairment losses as a result of Ghana's bond restructuring.
"Overall, this resulted in estimated credit losses of N40.98bn ($96 million) for the local bond and was accordingly booked in the 2022 financials by Ecobank Ghana," the lender said.
United Bank for Africa said it lost N17.2bn impairment loss on investment securities in Ghana.
UBA said the losses include, "The N17.979 billion impairment charge on investment securities was N17.280 billion impairment loss attributable to Group's exposure in Ghana investment market, which significantly lost its value due to Domestic Debt Exchange Programme (DDEP) launched by Government of Ghana in December 5, 2022. "

Do this before bed and watch your stomach shrinkStudent Discovery
A Truck Driver's Salary in USA Might Surprise YouTruck Driving Jobs USA | Search ads
Prices of Unsold New Cars In Accra Could Surprise YouUnsold cars | Search
Villas For Sale in Dubai Might Surprise YouVilla's in Dubai | Search