More health workers are leaving Ghana – GMA
theghanareport.comApr 7, 2023 4:05 AM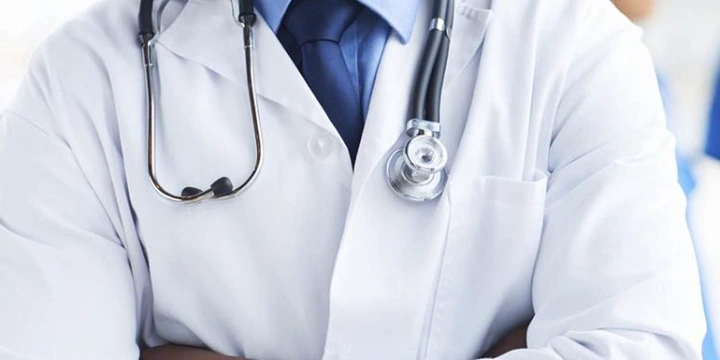 The Ghana Medical Association (GMA) has expressed worry over the alarming level of brain drain situation in the health sector of Ghana.
The GMA said the situation has worsened lately due to the migration of experienced professionals such as midwives and doctors.
The assistant general secretary of the GMA Dr Richard Selormey called on the government to swiftly intervene to reverse the trend.
"Right now it is not just the new members who are leaving Ghana… We are now seeing vastly experienced nurses, doctors and midwives leaving our country, this is very worrying," Dr Selormey told the host Kwaku Nhyira-Addo.
"When you do not have access to schools for your children, good roads and even electricity … You will not be minded to stay in an area where such a lack of amenities persist," Selormey said.
Situational report
Meanwhile, the Ghana Registered Nurses and Midwives Association (GRNMA) has suggested to the government to roll out a comprehensive policy to retain health personnel in the country.
Nearly 150 experienced nurses and other health professionals from the Pantang Hospital have left Ghana in search of greener pastures in the last six years.
Of the number, 100 are specialised psychiatric and general nurses while the rest consist of doctors, pharmacists, technicians and other experienced personnel in the healthcare delivery chain.
Data sourced from the hospital showed that the number of experienced professionals that have abandoned their jobs started increasing in an alarming manner since the outbreak of the COVID-19 pandemic.
Reacting to the development, the general secretary of the GRNMA, David Tenkorang-Twum told Asaase News that, "we need to have a comprehensive programme that will retain those who are staying."
"If I work as a nurse or midwife and I need to pay for my own medication at the very hospital that I work at then clearly it is only a matter of time for them to become demotivated," Tenkorang-Twum said.
"So far as nurses or midwives do not owe the state, they have every right to make life better for themselves … which is why we need a practical approach that will retain our health workers; not through force," he added.

It's not just forex and stocks. You can trade many more assets and reap more potential gains!deriv.comTry Now
Register & Receive GHS3000 Welcome Bonus ImmediatelyMSportSign Up
An Electrician's Salary in USA Might Surprise YouSearch Ads
If your blood pressure is 140/90 or higher use thispublick-blog.online
Sponsored Linkshttps://s.adx.opera.com/aframe
Unmute