Debate on LGBTQI not necessary, it's a curse to Ghana – Otumfuo's Taasehene
MyNewsGHApr 6, 2023 9:03 AM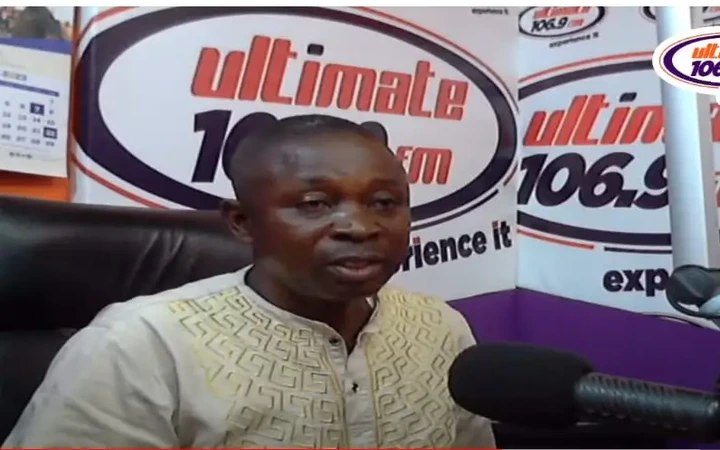 Otumfuo's Taasehene Nana Kwaku Duah Agyeman (I) has taken a swipe at people influencing the LGBTQI debate in Ghana.
He has described debates on the LGBTQI community as unnecessary and a curse to the nation, adding that Nananom and the religious community abhor activities of the LGBTQI+ community and there is no need to push the debate about it further.
He spoke on Kumasi-based EIB Networks Ultimate FM on their morning show monitored by MyNewsGh.com.
"These debates are needles, why call on the President to display his stance, when as a people we abhor this already. In the Bible Sodom and Gomorra was destroyed because of these things don't we know that already"
"This will bring curses, it is not a subject we should entertain here, and our values must be protected at all times for our people not for any parochial interest of any group". He disclosed.
A bill in Ghana that would make it a crime to be gay, lesbian, bisexual, or transgender or to advocate for LGBTQ+ rights is in parliament now.
The Promotion of Proper Human Sexual Rights and Ghanaian Family Values Bill, has sparked outrage and fear in the LGBTQI community, with campaigners saying it could heighten widespread persecution and violence.
Ghana has not prosecuted anyone for gay sex in years, but LGBTQ+ people face frequent abuse and discrimination, including blackmail and attacks, human rights researchers say.
It is not a crime to be LGBTQ+ or to promote LGBT+ rights under current legislation.
Thanks for reading from MyNewsGH as a news publishing website from Ghana. You are free to share this story via the various social media platforms and follow us on; Facebook, Twitter, Instagram etc.
Send your news stories to [email protected] and via WhatsApp on +233 202452509

Take this every morning and reduce belly fat in a few weeksStudent Discovery
How to avoid high blood pressure. Do it once a daypublick-blog.online
Congratulation To Our New Winner Who Won An iPhone13 on MSport Lucky Draw, Try Your Luck Now.MSportSign Up
Work a Job From Home in Ghana Work from Home | Search Ads
Sponsored Linkshttps://s.adx.opera.com/aframe
Unmute