You keep destroying our businesses with killer taxes but turn around to lie that we don't pay taxes – GUTA Prez
rainbowradioonline.comApr 5, 2023 8:53 AM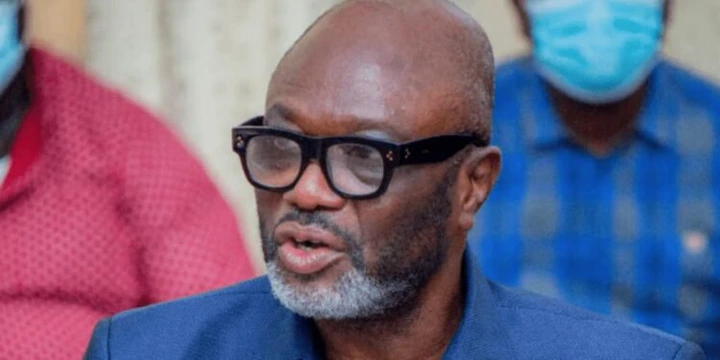 President of the Ghana Union of Traders, Dr. Joseph Obeng, has sent the current administration to the cleaners describing it as insensitive, cruel and wicked.
He lamented the "taxes we pay in Ghana are one too many. These taxes have collapsed several of our businesses. Those existing are still struggling. We are in hard times because several of our members have lost their businesses".
Addressing a press conference on Tuesday, April 4, 2023, he said these killer taxes had affected trading activities and made the business community in Ghana not competitive.
"We are not trading in isolation. We compete with neighbouring countries, and the new taxes would further devastate the existing business."
"People in government keep peddling lies and falsehoods about Ghanaian businesses not paying taxes, the government not raising enough revenue, and the new taxes would help generate more revenue. That is not correct. Anyone who would do so is spreading lies. Hoot at such a person because it is false."
He added that the issue about the exchange rate and other factors affected their business, and yet, the Ghana Revenue Authority exceeded its target.
"So let nobody deceive Ghanaians that businesses don't pay our taxes."
By: Rainbowradioonline.com/Ghana

Congratulation To Our New Winner Who Won An iPhone13 on MSport Lucky Draw, Try Your Luck Now.MSportSign Up
Do This Before Bed And Watch Your Stomach Shrink.publick-blog.online
Do this before bed and watch your stomach shrinkStudent Discovery
Do You Speak English? Work a USA Job From HomeWork a Usa Job from Home | Search
Unmute