Russia Is A Friend – South Africa Welcomes Putin To BRICS Summit Despite ICC Arrest Warrant
thecustodianghonline.comApr 2, 2023 11:41 AM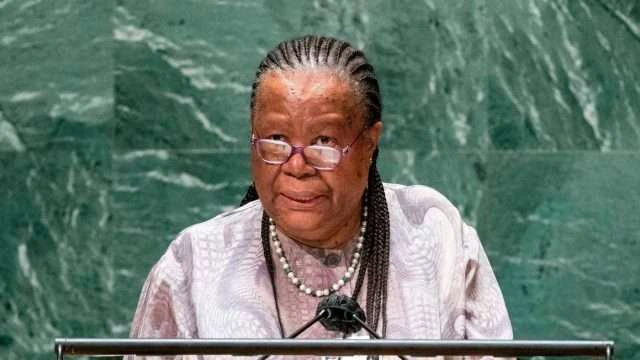 South Africa's International Relations and Cooperation Minister Naledi Pandor has described Russia as the country's old friend, insisting that the two countries will not become sudden enemies on the demand of others.
Ms Pandor made the remarks as South Africa navigates an International Criminal Court (ICC) warrant of arrest for Russian President Vladimir Putin, who is expected to attend the BRICS (Brazil, Russia, India, China, South Africa) summit in August.
The ICC accused Putin of war crimes, which include the kidnapping of Ukrainian children in Russia's ongoing invasion of Ukraine.
South Africa, being a signatory of the Rome Statute, is expected to arrest President Putin if he attends the summit.
Ms Pandor, who confirmed that the Russian leader has been invited to attend the 15th Brics summit, stated that she is looking forward to getting support for deliberations between South Africa and Russia at the summit.
https://www.google.com/afs/ads?psid=5134551505&channel=AutoRsVariant&fexp=44786015%2C21404%2C17300003%2C17301075%2C17301076&client=pub-1883810847636355&r=m&sct=ID%3D8d48dfc20b4fbbe2%3AT%3D1663995891%3AS%3DALNI_MYBQ_1mRlbaYMdncuO4-jaN5s_Fpg&sc_status=6&hl=en&rpbu=http%3A%2F%2Fgoogle.com&rpqp=q&type=3&rs_tt=c&oe=UTF-8&ie=UTF-8&format=r5&nocache=2101680443513738&num=0&output=afd_ads&domain_name=cdn-af.feednews.com&v=3&bsl=10&pac=0&u_his=2&u_tz=0&dt=1680443513740&u_w=360&u_h=806&biw=360&bih=674&psw=360&psh=3660&frm=0&cl=518347065&uio=-&cont=autors-container-0&jsid=csa&jsv=518347065&rurl=https%3A%2F%2Fcdn-af.feednews.com%2Fnews%2Fdetail%2F1a86816cde2c1d6e29d85669d1e6b474%3Ffeatures%3D2114057%26country%3Dgh%26uid%3D08c1e53bf8ea5f4e83fb533f6407a12207298822%26like_count%3D2%26client%3Dmini%26language%3Den&adbw=master-1%3A318
Pandor on Thursday hosted Russian Minister of Natural Resources and Environment Alexander Kozlov in Pretoria.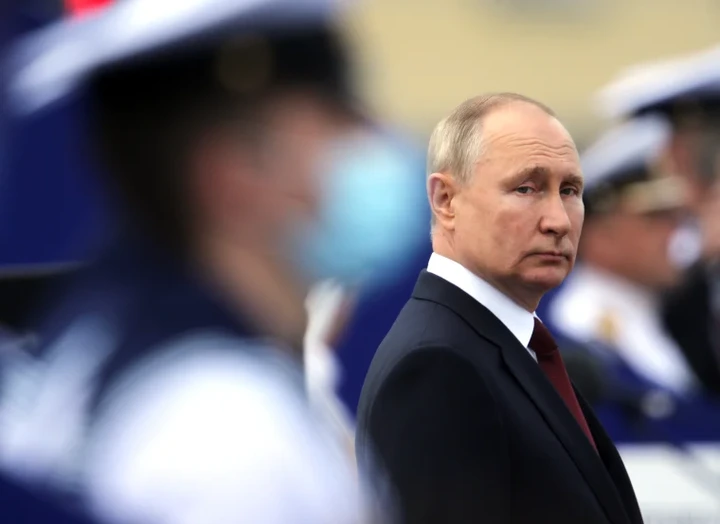 It was the 17th session of the meeting between the two countries' joint inter-governmental committee on trade and economic cooperation.
'Russia is a friend'
The West has called on South Africa to isolate Russia from the summit due to the country's invasion of Ukraine. However, the Southern African nation has opted to maintain its neutral stance on the burning issue.
"There are some who don't wish us to have relations with an old historical friend. We have made it clear that Russia is a friend, and we have had cooperative partnerships for many years," Pandor said.
She cited Russia's support during South Africa's fight against apartheid.
"While we are friends with many all over the world, we cannot become sudden enemies on the demand of others," she added.
The South African government is currently taking legal advice on how to handle the ICC arrest warrant for President Putin.

People with high blood pressure and cholesterol should know this!publick-blog.online
A Woman Invites You to Her 27-Square-Meter House… Look What She Has!TheWorldReads.com
Take this every morning and reduce belly fat in a few weeksStudent Discovery
Unsold Home Furniture! You Will Be Surprised With The Prices!Furniture OutletRead More
Sponsored Linkshttps://s.adx.opera.com/aframe
Unmute