Policy Rate: Fitch Solutions Revises Benchmark Rate To 30.5% At End-2023
thevaultznews.comMar 31, 2023 6:37 AM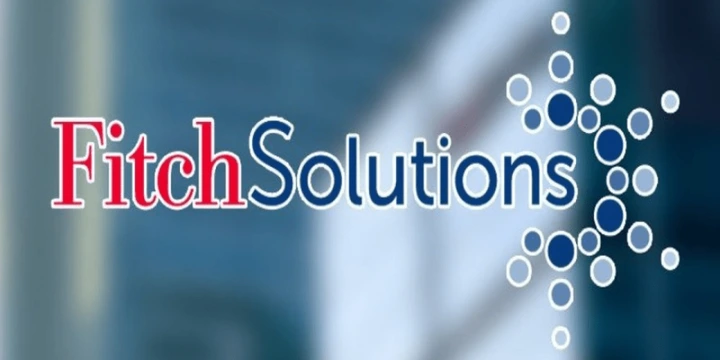 The Bank of Ghana once again demonstrated its commitment to combatting inflation by hiking its policy rate to 29.5%, surprising many analysts and prompting Fitch Solutions to revise its end-2023 policy rate forecast to 30.5% from 29.0% previously.
The move marks a cumulative increase of 1,500 basis points since November 2021, making the Bank of Ghana one of the most hawkish central banks globally.
In a statement, the Monetary Policy Committee highlighted the need to "re-anchor inflation expectations" and suggested that further tightening may be necessary.
However, given the persistent high inflation levels, Fitch Solutions has anticipated a 100 basis points increase at the May 2023 MPC meeting.
Despite a slight decline in February 2023, inflation remains stubbornly high at 52.8% year-on-year, which is five times higher than the Bank of Ghana's target range ceiling of 10.0%.
The recent policy rate hike is expected to result in continued high borrowing costs for businesses and individuals, with Fitch Solutions noting that loans are likely to remain expensive in the coming months.
This, according to Fitch, could have a knock-on effect on the broader economy, particularly if businesses are unable to access affordable credit to fund growth and investment.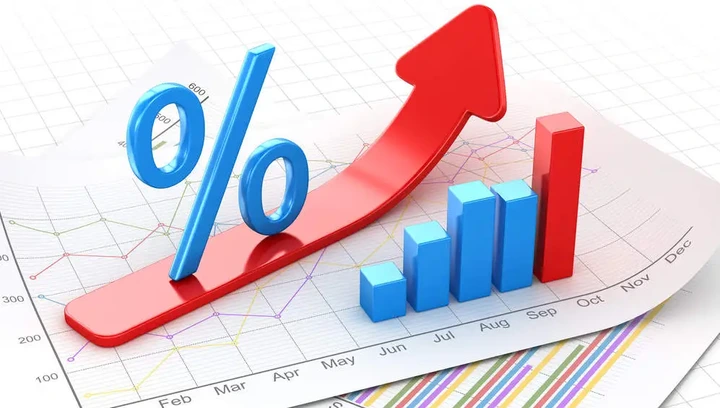 Furthermore, since signs of economic weakness are beginning to emerge – which could further discourage the Monetary Policy Committee from tightening policy further, fitch solutions has warned that the MPC may be mindful of the need to support economic growth and job creation, particularly in the face of global uncertainty and ongoing challenges posed by the Covid-19 pandemic.
According to fitch, despite these challenges, the Bank of Ghana's commitment to achieving price stability is laudable, particularly given the long-standing issue of inflation in the country.
While further tightening may be necessary in the short term, fitch solutions has urged policymakers to balance it against the need to support economic growth and job creation in the longer term.
Ultimately, fitch notes that the success of the Bank of Ghana's efforts to combat inflation will depend on a range of factors, including global economic conditions and domestic policy responses.
BoG Hiked Its Monetary Policy Rate To 29.5%
It can be recalled that the Central Bank of Ghana (BoG) on the 27th of March, 2023 increased its policy rate by 150 basis points to 29.5% to help check the high inflation and any downside risks to the economy.
The policy rate increase means that the cost of credit will continue to remain high, affecting household spending and private sector growth.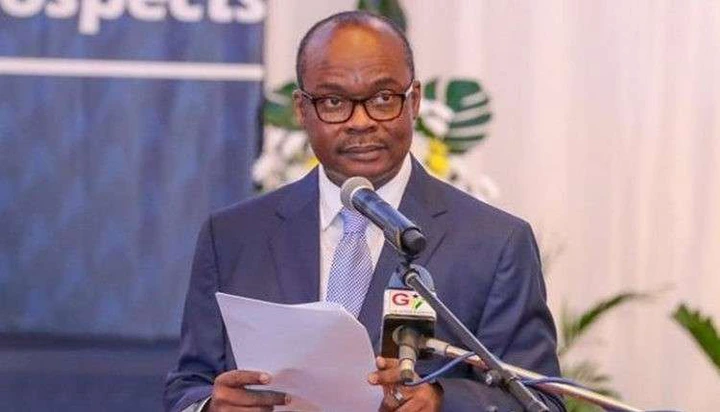 Average lending rates shot up marginally to 36.64% in February 2023, from 35.58% recorded in December 2022. This is equivalent to 3.02% interest rate on loans per month.
The decision came after the Central Bank held its second meeting of the year last week to review economic developments in the country.
https://www.google.com/afs/ads?psid=5134551505&channel=AutoRsVariant&fexp=44786015%2C21404%2C17300003&client=pub-1883810847636355&r=m&sct=ID%3D8d48dfc20b4fbbe2%3AT%3D1663995891%3AS%3DALNI_MYBQ_1mRlbaYMdncuO4-jaN5s_Fpg&sc_status=6&hl=en&rpbu=http%3A%2F%2Fgoogle.com&rpqp=q&type=3&rs_tt=c&oe=UTF-8&ie=UTF-8&format=r5&nocache=8971680249073746&num=0&output=afd_ads&domain_name=cdn-af.feednews.com&v=3&bsl=10&pac=0&u_his=9&u_tz=0&dt=1680249073749&u_w=360&u_h=806&biw=360&bih=674&psw=360&psh=4339&frm=0&cl=518347065&uio=-&cont=autors-container-0&jsid=csa&jsv=518347065&rurl=https%3A%2F%2Fcdn-af.feednews.com%2Fnews%2Fdetail%2F996662fe3a49157d082880aa8c5dd9dd%3Ffeatures%3D2114057%26country%3Dgh%26uid%3D08c1e53bf8ea5f4e83fb533f6407a12207298822%26like_count%3D0%26client%3Dmini%26language%3Den&adbw=master-1%3A318
The Governor of the Bank, Dr. Ernest Addison explained that the hike was due to rising inflationary shocks which are expected to persist as Ghana awaits an IMF-supported programme.
Dr. Addison explained that on fiscal policy, the Committee noted that the budget statement for 2023 has set fiscal policy on a consolidation path which is consistent with key elements agreed with the IMF at the Staff Level in December 2022.

If your blood pressure is 140/90 or higher use thispublick-blog.online
Expert Opinion: If you have aching joints use this.Joints Health
Easy Play and Instant Wins At MSport Online Games.MSportSign Up
Interior Designs in Takoradi You Might Be Amazed Interior Design. | Search
Sponsored Linkshttps://s.adx.opera.com/aframe
null