NATO Uses ICC to Target Putin for War Crimes, African Leaders Beware
lusakatimes.comMar 19, 2023 4:30 AM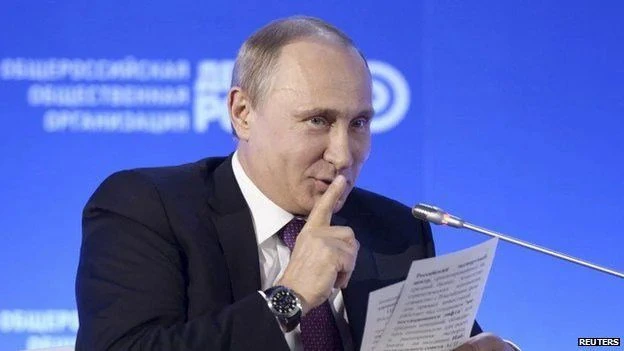 International Criminal Court (ICC), on instructions by NATO Allies has issued an international arrest warrant for President Putin, allegedly for committing war crimes in Ukraine.
ICC strategy comes into picture after a Russian jet grounded a US drone close to the Russian border. Clearly, NATO has realised that Putin is a no nonsense man ready to hit anyone playing with fire, including the U.S.
Scared to directly take on Russia after grounding the drone, the U.S. wants a surrogate country to suffer the Ukraine consequences that have befallen Ukraine.
The ICC & the U.S. know too well that even if Putin were to land on the U.S. soil, no one will arrest him simply because they are not members of the ICC, and there lack jurisdiction to effect an arrest warrant.
When ICC tried years ago to issue arrest warrants against the U.S. citizens, then U.S. Secretary of State Mike Pompeo threatened two staff members of the ICC. He called them out by name, claimed they were putting Americans at risk, and intimated that the US could act against them, as well as other ICC personnel and their families.
ICC judges had authorized the court's prosecutor to open an investigation into grave crimes committed in connection with the conflict in Afghanistan. The US government has threatened to take action in an effort to scare the court away from an investigation.
The US revoked the ICC prosecutor's entry visa – an extraordinary measure usually reserved for the worst human rights violators, not those seeking to bring them to justice. Pompeo, at the time he announced the visa policy, said the US could use economic sanctions if the ICC moved forward with investigations of US nationals. Immediately after the March 5 decision, he disparaged the court. The ensuing comments against the IC staffers were even more pointed.
about:blank
Sanctions were imposed against ICC prosecutor, Fatou Bensouda, and another senior prosecution official, Phakiso Mochochoko. In addition, Pompeo announced that the United States had restricted the issuance of visas for certain unnamed individuals "involved in the ICC's efforts to investigate US personnel."
The executive order declared a national emergency and authorized asset freezes and family entry bans against ICC officials who were identified as being involved in certain activities. Earlier, the Trump administration had repeatedly threatened action to thwart ICC investigations in Afghanistan and Palestine. In a precursor step, in 2019, the Trump administration revoked the prosecutor's US visa.
Only a foolish country's leadership will fall into a trap to arrest Putin on instructions from ICC as such a country would end up in ruins while the U.S. and its NATO allies watch from afar.
If NATO really has guts, let them go for Putin right now in Moscow since they know where he is. But won't do it because they don't want to get their countries ruined and and the general populace killed, for nothing.

It's not just forex and stocks. You can trade many more assets and reap more potential profits!deriv.comTry Now
Register & Receive GHS3000 Welcome Bonus ImmediatelyMSportSign Up
Do this before bed and watch your stomach shrinkStudent Discovery
This cheap recipe relieves joint pain.Joints Health