Ghana's debt level frustrating businesses, individuals – IEA
ghanasummary.comMar 18, 2023 3:35 PM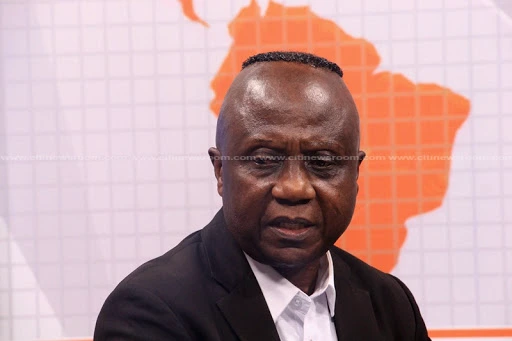 As a result, the Institute has advised Government to take action to swiftly conclude the debt restructuring process to secure the US$3 billion loan-support programme with the International Monetary Fund (IMF).
The Government is optimistic about Ghana reaching the IMF deal by the close of March 2023, but IEA said it was worried about the country banking its hope on the IMF loan-support programme to achieve debt sustainability in five years.
"Honestly, it is disheartening to some of us that our debt even got to this level in the first place, and it is also frustrating that it will take a further five years before we can bring it down to the current levels of our peers," said, Dr John Kwakye, Director of Research at IEA.
He added: "We risk the usual post-IMF programme fiscal relapse, especially as 2024 is just around the corner and given our history of election-driven fiscal profligacy and its destabilising consequences," Dr Kwakye said.
Ghana last year reached a Staff-Level Agreement (SLA) for the loan-support programme, which is aimed at restoring macroeconomic stability and debt sustainability while protecting the vulnerable and preserving financial stability.
It is, however, subject to an assurance of debt sustainability from both domestic and foreign creditors, as the Government race against time to reduce the debt-to- Gross Domestic Product (GDP), from 103 per cent to 55 per cent.
about:blank
Dr Kwakye advised the government to take note of the beneficial lessons from its West African neighbour, Cote D'Ivoire, on its sustainability efforts, which had led to a debt-to-GDP ratio of 56 per cent – lower than the Sub-Saharan Africa average of 55.5 per cent.

Congratulation To Our New Winner Who Won An iPhone13 on MSport Lucky Draw, Try Your Luck Now.MSportSign Up
An old method for strengthening joints!Joints Health
Do this before bed and watch your stomach shrinkStudent Discovery
Boost Your Winnings With Up To 500 GHS Akwaaba Bonus. Join Now!ParimatchSign Up
Sponsored Linkshttps://s.adx.opera.com/aframe
null
Unmute