It will be challenging for China to eliminate Ghana's debt – Isaac Adongo
theindependentghana.comMar 18, 2023 8:44 AM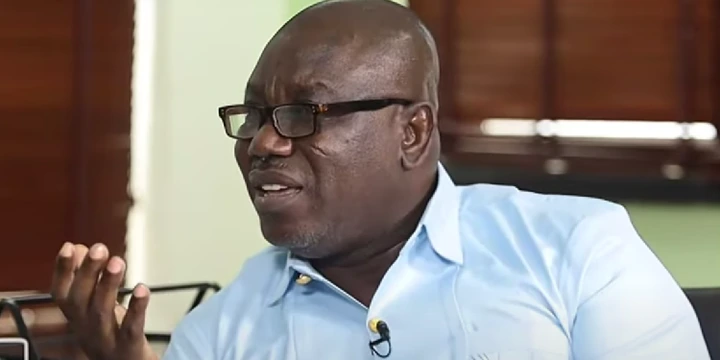 Isaac Adongo, the deputy ranking member of the Finance Committee of the House of Representatives, has hinted that given China's current economic and geopolitical circumstances, Ghana will likely have difficulty obtaining any sort of debt forgiveness from the Asian power.
Speaking about the challenges Ghana is facing in its request to China for softer terms to repay debts owed to China, Mr. Adongo said that China's political and economic ideology is at odds with the conditions of the Paris Club, which increases the risk for any debt relief.
"We need our friendly nations and the bilateral countries to come together and form a committee, but it has been difficult to get China to come to the table even though China is our biggest bilateral lender. The complexity of the China situation is that there are some bits of geopolitics involved where China does not see the Paris Club as anything other than a Western influence and would always want to have equal arrangements with individual countries."
https://www.google.com/afs/ads?psid=5134551505&channel=AutoRsVariant&fexp=44786015%2C21404%2C17300003%2C17301099&client=pub-1883810847636355&r=m&sct=ID%3D8d48dfc20b4fbbe2%3AT%3D1663995891%3AS%3DALNI_MYBQ_1mRlbaYMdncuO4-jaN5s_Fpg&sc_status=6&hl=en&rpbu=http%3A%2F%2Fgoogle.com&rpqp=q&type=3&rs_tt=c&oe=UTF-8&ie=UTF-8&format=r5&nocache=691679133555311&num=0&output=afd_ads&domain_name=cdn-af.feednews.com&v=3&bsl=10&pac=0&u_his=2&u_tz=0&dt=1679133555314&u_w=360&u_h=806&biw=360&bih=674&psw=360&psh=3055&frm=0&cl=516558706&uio=-&cont=autors-container-0&jsid=csa&jsv=516558706&rurl=https%3A%2F%2Fcdn-af.feednews.com%2Fnews%2Fdetail%2F72a5924bff8ec6c177b0c839b8327802%3Ffeatures%3D2114057%26country%3Dgh%26uid%3D08c1e53bf8ea5f4e83fb533f6407a12207298822%26like_count%3D2%26client%3Dmini%26language%3Den&adbw=master-1%3A318
Mr. Adongo also stressed that the timing of Ghana's engagement with China is not encouraging as there are other African countries seeking the same help from the Asian powerhouse.
"Unfortunately for us, we have arrived in China at a time when other African countries are already queueing to borrow from them and so it will be difficult for Ghana to jump that queue because whatever China agrees with Ghana will have to be fair with the other countries we came to meet. And also, traditionally, China does not believe that a sovereign country can be poor but does believe that a country can be broke like we are broke but have asserts and other means through which they can collect their money and so China is not a believer of forgiving debts."
The Bolgatanga Central lawmaker further bemoaned Ghana's insignificant progress in achieving debt sustainability though the government had decided to conduct its infamous domestic debt exchange programme in hope of reducing the nation's debt stock.

Take this every morning and reduce belly fat in a few weeksStudent Discovery
If you have aching joints, try this technique!Joints Health
How To Play the USA Mega Millions From Your Mobile?24lottosPlay Now
Two Man Enter Abandoned Cruise Ship – When They See Whats InsideRich Houses