Judges must stop using defamatory language in their rulings – Barker-Vormawor fumes
Pulse.com.ghMar 16, 2023 1:43 PM
Oliver Barker-Vormawor has condemned the use of defamatory language by some judges against the subjects of their rulings, saying it is an abuse of judicial immunity.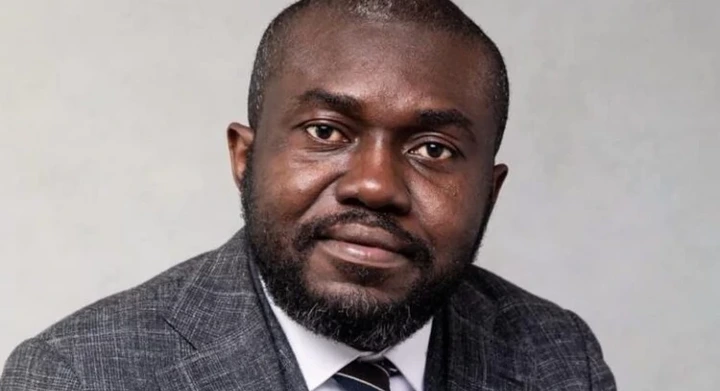 According to the private legal practitioner who is also the convenor of #FixTheCountry movement, since judges are immune from being sued for the things they say against people during court proceedings, some of them take undue advantage to destroy the reputation of the subjects of their rulings.
His concern follows the dismissal of a defamation suit filed by investigative journalist, ANAS Aremeyaw Anas against Assin Central MP, Kennedy Agyapong by the Accra High Court on Wednesday, March 15.
The judge, Justice Eric Baah who presided over the court agreed with Anas that the statements in the "Who watches the watchman" documentary that was aired by Agyapong on his Net2 TV, Oman FM and other media platforms defamed him.
He however added that the lawmaker proved that the globally renowned undercover journalist was indeed a criminal, an extortionist, a corrupt and evil man who, together with his associates engage in investigative terrorism rather than journalism.
Reacting to the court judgement, Barker-Vormawor said Justice Eric Baah virtually further defamed Anas while dismissing his 25-million lawsuit filed as far back as 2018.
"Can a judge be sued for defamation based on things said in a Judgement? Unfortunately, no! Judges are immune from defamation suits due to absolute privilege and judicial immunity.
"This means that unscrupulous judges can use their judgments to destroy reputations. And setting aside the judgment is not enough of a remedy. In fact, the fact that the judge has used unprintable and defamatory words is not a ground to set aside a judgment.
"What remedy is left for an aggrieved person? Nothing!" Barker-Vormawor cried in a post on his Facebook page.
Then, the next day, Thursday, March 16, 2023, the social activist delved into the substance of the case in a series of posts, describing the court's decision as appalling and a low point in Ghana's democracy.
In one of the posts he dubbed 'Judge for yourself (Part 1)', he said that he has "met first-year law students with better reasoning capacity" than the one given by Justice Eric Baah for throwing out Anas' defamation case.
"One of the things Anas raised, was that Kennedy Agyapong accused him of murdering the Former MP JB Danquah; of killing some Chinese people and sleeping with the widow of JB Danquah.
"The judge said that everyone knows that the suspects who killed JB have been arrested and Anas is not one of them. So this means that there was no defamation," he lamented.
Meanwhile, Anas Aremeyaw Anas has described the court ruling as an unfortunate travesty of justice, saying fairness was thrown to the dogs. He vowed not to be deterred in any way from exposing corruption to make society a better place.

You can get rid of joint pain with this cheap remedy.Joints Health
Do this before bed and watch your stomach shrinkStudent Discovery
Get 100% Welcome Bonus Now!ParimatchPlay Now
How To Play the US Megamillion One Billion Jackpot from Your Mobile?24lottosPlay Now
Sponsored Linkshttps://s.adx.opera.com/aframe
null
Unmute