Abrogate National Cathedral contract; dissolve Board of Trustees – Ablakwa
ghanasummary.comMar 14, 2023 3:25 PM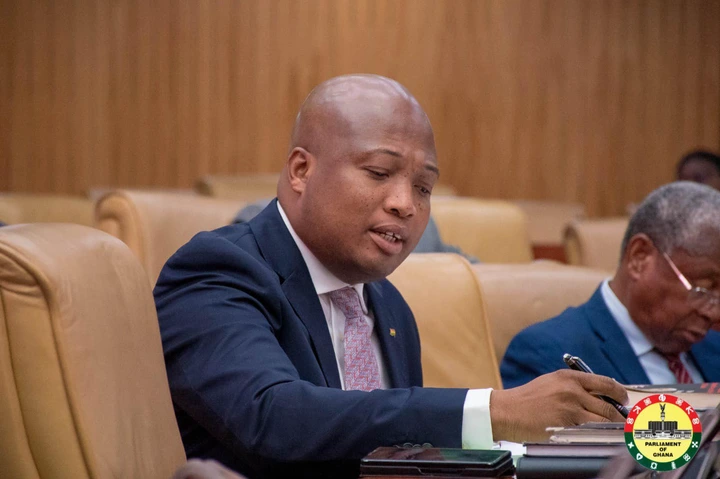 The MP, who has led a spirited campaign against the construction of the Cathedral said the one-year suspension of the project is incurring huge costs to the taxpayer.
.
Speaking to journalists, Samuel Okudzeto Ablakwa, said the over one billion dollar project would not materialise hence the need for the government to abrogate the project and dissolve the board of trustees.
.
"On the occasion of the first anniversary, since the project was abandoned, we are saying that it is time for President Akufo-Addo and the Board of Trustees to cut their losses.
They should abrogate this contract, close the shop and ask the contractors to go home, particularly at this time."
.
It is desperately looking for money and yet the government is refusing to abrogate this national cathedral project, which clearly has become a pipe dream, a project which clearly cannot materialise."
Despite claims that the 5,000-seater cathedral project is a wasted priority, the government claim it will bring new skills, technology and jobs to the country and act as a beacon to national, regional and international tourists

Cost Of Liposuction In Mexico Might Totally Surprise You!Liposuction Cost
You can get rid of joint pain with this cheap remedy.Joints Health
Do this before bed and watch your stomach shrinkStudent Discovery
Boost Your Winnings With Up To 500 GHS Akwaaba Bonus. Join Now!ParimatchSign Up
Sponsored Linkshttps://s.adx.opera.com/aframe
null
Unmute