Ivory Coast is set to achieve its sustainability goals with the construction of a 50-70 megawatt (MW) solar power facility
Pulse.com.ghMar 10, 2023 2:30 PM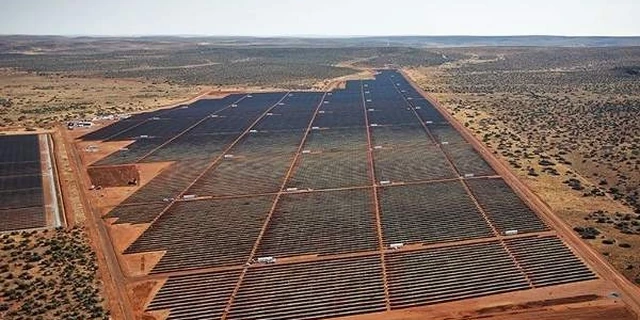 Ivory Coast just inked a deal with UAE-based Masdar for the development of a 50-70 megawatt (MW) solar power facility.
This is part of the company's goal to deliver 100 gigawatts of green energy around the world by 2030.
Masdar aims to deliver 100 gigawatts of green energy around the world by 2030
The latest in a string of deals in Africa, Ivory Coast has signed an agreement with UAE-based Masdar to study the development of a 50-70 megawatt (MW) solar power facility.
"Masdar and the Ivorian Ministry of Mining, Petroleum and Energy will explore the joint development of solar photovoltaic plants in Côte d'Ivoire, starting with a first 50-70-megawatt (MW) plant," Masdar noted via a statement.
Masdar aims to deliver 100 gigawatts of green energy around the world by 2030 and sees "enormous potential" for this sector in Africa, the same statement emphasized. One of Ivory Coast's sustainability goals is to produce approximately 45%of electricity from clean energy sources by 2030. This goal also coincides with the UAE's "Etihad 7″ programme, which seeks to finance renewable energy projects in Africa, with the aim of reaching a capacity of 20 gigawatts by 2035.
The Ivory Coast's Minister of Mines, Petroleum, and Energy, Mamadou Coulibaly, claimed that his nation had created a master plan that integrated solar, hydropower, and biomass sources for the growth of its facilities.
The chief executive of Masdar, Mohamed Al Ramahi, noted that there is a huge potential for renewable energy in Africa, especially, considering the growth pace of the continent's economy. "With Africa's massive projected development and growth, and low current clean energy penetration levels, we see enormous potential for the renewable energy sector across the continent," he stated.
"This agreement will support [the Ivory Coast's] clean energy goals and help to drive sustainable economic development for the nation," he added.
Masdar and three African nations entered into agreements in January to create renewable energy projects with a maximum combined capacity of five gigawatts.
The energy company and Tanzania Electric Supply Company signed a contract in 2022 to create renewable energy projects with a maximum capacity of two gigawatts.