Our crisis is self-inflicted – Ato Forson tells Akufo-Addo
theindependentghana.comMar 8, 2023 2:17 PM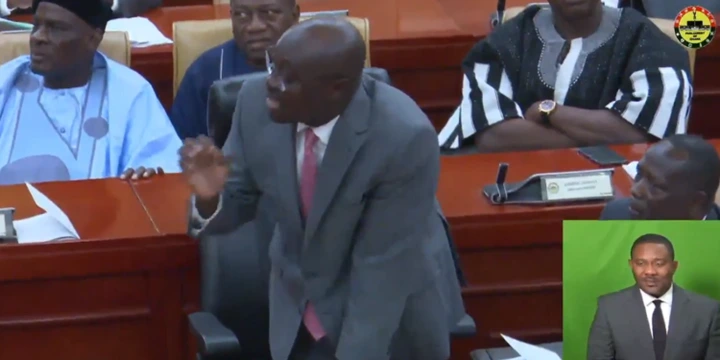 The Minority Leader has taken strong exception to the government's position that the current economic crisis being experienced is not it's doing.
A peeved Cassiel Ato Forson was baffled by President Akufo-Addo's State of the Nation Address presented to Parliament on Wednesday.
In the Address, the President among other things said the NPP administration was judicious in borrowing and spending.
President Akufo-Addo stated that allegations of profligate spending are untenable.
"The debts we are servicing were not only contracted during the period of this administration," he added
After the President's address, the Ajumako-Enyan-Esiam MP was invited to second the motion for House's adjournment.
He enumerated some issues which he says reflect the actual state of the country but are not captured in the day's address.
"Our economy is in its worst shape in decades. In fact, Ghana's economy is bankrupt or insolvent. We are currently unable to repay our debt. Ghana has officially defaulted in the repayment of our debt since January 2022. Yet, Mr President, your government is failing is cut down on the size of government and public expenditure.
He accused the President of supervising this inefficiency and hardship suffered by Ghanaians.
"Mr President, our country is in tatters largely because it is self-inflicted, your government inflicted it on us and failed to act.
"Mr President, this is your scorecard… and this is the true state of the nation," he added.

Register & Receive GHS3000 Welcome Bonus ImmediatelyMSportSign Up
Win More with Welcome Bonus!Parimatch
Do You Speak English? You May Earn More with A Home Job than BeforeWork from Home | Search ads
Work-From-Home Jobs In The USA May Pay More Than You ThinkUSA Work | Search Ads
Sponsored Linkshttps://s.adx.opera.com/aframe
null
Unmute