It's a tragedy we are celebrating our 66th anniversary and signing a dependency agreement with IMF for a bailout– Prof. Kwesi Yankah
abongobimedia.comMar 7, 2023 7:46 AM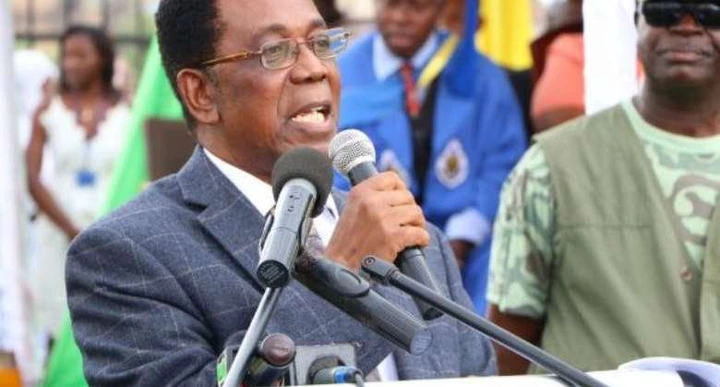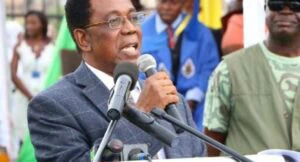 Former Pro-vice-chancellor of the University of Ghana, Prof. Kwesi Yankah has stressed that there is a need for the country to have a talk on how Independence Day is celebrated.
In his view, it is a tragedy for the country to be signing a dependency agreement with the International Monetary Fund (IMF) when it's been already 66 years since the country gained independence.
"I think we should use this day as a day of recommitment, rededication but I'm not seeing much.
"It's a tragedy that we're celebrating our 66th anniversary and then we're signing a dependency agreement with the IMF," Kwesi Yankah said in an interview with Asaase Radio on Monday, March 6.
According to the Academic and Author, it is unfair to be parading young school children to march every year especially when it has not been beneficial to the country in any way.
"66 good years that we've been celebrating independence, have we really sat down to reflect on this day beyond just having school children going to march? I think we're giving the children a raw deal.
"Just go and march, dress well, eyes right all over the place, what have we gotten right in Ghana since we attained independence? So the whole orientation about independence celebration ought to change to focus on the ideals of independence," Kwesi Yankah said.
He continued to lament, "What is wrong with Ghana at the moment? We should sit 'Ghana Beyond Aid' down. What do we mean by that? Is it just a slogan? I think we should lament and commiserate that on Independence Day, we're in this mess.
Government is hosting a grand event today to commemorate the Independence Day Celebration.
Today's edition which is the 66th Independence Day Anniversary is being hosted at the Ho Youth Resource Centre in the Volta Region.

Dental Implant Spain Cost Might Be More Affordable Than Ever!Dental Implant Spain| Search Ads
Greater Accra: Unsold Cars Are Almost Being Given Away, See CostsCheap SUV Deals | Search Ads
Do this before bed and watch your stomach shrinkStudent Discovery
This cheap recipe relieves joint pain.Joints Health
Sponsored Linkshttps://s.adx.opera.com/aframe
null
Unmute