Interest on treasury bills scary; ¢4.416bn for last 3 months – Joe Jackson warns
Pulse.com.ghMar 6, 2023 9:37 AM
The Executive Director of Dalex Finance, Joe Jackson, has disclosed that interest cost on Government of Ghana Treasury bills for the last three months is estimated at GH¢4.416 billion.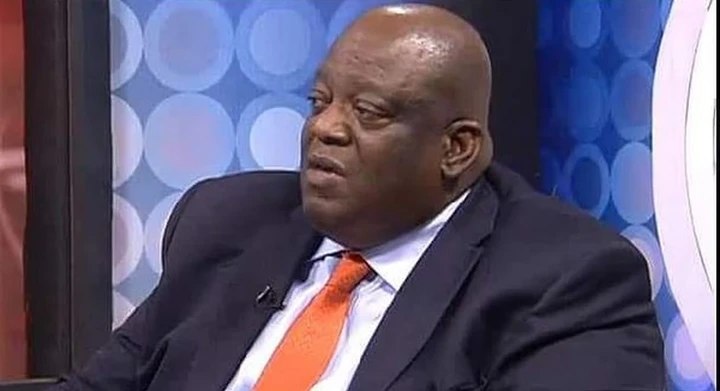 A situation he describes as scary and problematic for the country's economy in future.
According to him, the government bought a total of GH¢33.08 billion worth of T-bills in the last three months.
The treasury instruments were sold by government at an average yield of 35%.
In December 2022, the government secured GH¢12.60 billion at an interest rate of 35.72%.
Government seemed to have reduced its appetite for short-term securities in January 2023, mobilising GH¢7.3 billion at a rate of 35.66%.
Mr. Jackson noted that the government borrowing from T-bills significantly shot up to GH¢13.1 billion in February 2023 at an interest cost of 35.50%.
A trend Joe Jackson is cautioning against. "Should you be cautious in buying T-bills?" he quizzed in a tweet.
"Government of Ghana bought GH¢33.08 billion in the last three months. The weighted average interest rate was GH¢35.62% and will cost a whopping GH¢4.42 billion," he noted.
Government's only source of borrowing, for now, seems to be the treasury market, hence the significant borrowing on the short-term market.
Meanwhile, Ghana has been engaging investors since November to restructure about $30 billion of its $46 billion in local and international debt. It recently completed the first part of a domestic restructuring, with investors exchanging 83 billion cedis ($6.5 billion), or 64% of holdings, for new securities, against an overall target of 80%.
It aims to start "substantive" discussions with international bondholders and their advisers in coming weeks, Minister of Finance Ken Ofori-Atta said on February 16.

Villas For Sale in Tema Might Surprise YouVillas for Sale | Search ads
This cheap recipe relieves joint pain.Joints Health
Do this before bed and watch your stomach shrinkStudent Discovery
Get 100% Welcome Bonus Now!ParimatchPlay Now