Russia is no longer important enough to hate
irishtimes.comMar 4, 2023 12:00 AM
India and other non-Western powers see Russia as similar to them and do not need to fear it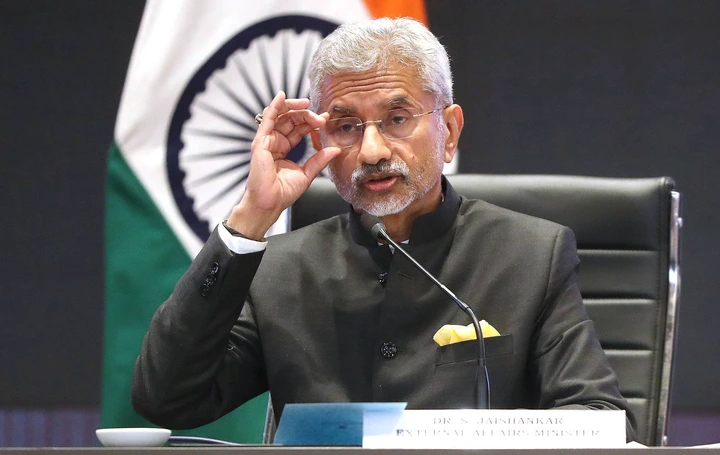 "Somewhere Europe has to grow out of the mindset that Europe's problems are the world's problems, but the world's problems are not Europe's problems. That if it is you, it is yours, if it is me, it is ours."
The Indian external affairs minister S. Jaishankar made this remark recently when asked whether his country risks losing European support in dealing with China as a result of its non-aligned position on Russia's invasion of Ukraine. "China and India happened way before anything happened in Ukraine. The Chinese do not need a precedent somewhere else on how to engage us or not engage us or be difficult with us or not be difficult with us," he added.
His remark exemplifies the shift in world politics we are living through. It was visible at the G20 meeting of foreign minister in Delhi last week which India is chaired, where these issues are aired.
It signals a transition to a post-Western polycentric world in which the liberal order led by the US and Europe no longer holds hegemonic sway but must coexist with new powers like India, China, Turkey, Brazil and Indonesia determined to pursue their own interests and values. They resist being corralled afresh into binary democratic-authoritarian or US vs. China axes determined by the "West".
Jaishankar is an exceedingly accomplished minister in Narendra Modi's government, having been ambassador to China and the US before entering politics in 2019. He mentioned climate change, world order, security and the sustainable development goals as world problems. Other G20 participants added multilateralism and unbalanced representations in world institutions to the list.
A multi-country global poll by the European Council on Foreign Relations, "United West, divided from the rest", tracks these changes. It shows a consolidation among European and US publics on common values but a stark contrast between them and Turkey, India and China on attitudes to Russia.
Russia is regarded as an adversary or rival by US, EU9 and UK publics, but overwhelmingly as an ally or necessary partner by those in India, China and Turkey. There are similar contrasts in attitudes towards the Ukraine war and expectations of US-China bipolarity or multipolarity in world politics.
The authors describe Indian and other non-Western positions in this new setting as "free-floating sovereigntism". One of them, Ivan Krastev, explained in the Financial Times that to understand why the rest do not hate the Russians over Ukraine we have to realise Russia is no longer seen as a global superpower. "For countries such as India and Turkey, Russia has become like them, so they do not need to fear it". As regional powers are not normally hated outside their spheres, "Russia is no longer important enough to hate".
This is an important insight. It helps explain why Russia's persistent rhetoric about Western attempts to break it up and the need for multipolar alternatives to US-led hegemonism has resonance among the rest – notwithstanding its evidently imperial invasion of Ukraine and the imperative need so to characterise it.
The shortcomings in Eurocentric accounts of these large changes are addressed by former Irish diplomat Padraig Murphy in the current online Dublin Review of Books. He concludes: "Liberal globalisation may be dead; globalisation itself is decidedly not."
In the search for a necessary new universalism he quotes a Chinese philosopher Zhao Tingyang: "In 'compatible universalism', universal values are to be applied to every relation, not to every individual. All values defined through symmetrical relations are universal. All other values are particularist."
Liberal versions of world order and universalism are often intolerant or ignorant of other visions like these because they are blind to the particular experience of Western hyper-power.
An alternative approach to emerging multipolarity is suggested by the political theorist Chantal Mouffe. She criticises traditional Eurocentric cosmopolitan liberalism from the perspective of a universalism more sensitive to difference, and more understanding that this is likely to be a world order consisting of a plurality of regional poles organised according to various economic and political models, without a central authority.
That would be more in keeping with her distinctive account of democracy as agonistic or contested struggles between adversaries instead of antagonistic struggles between enemies. (Agon is the Greek word for struggle).
Liberalism, democracy and capitalism are uneasy bedfellows. They are not aligned everywhere as they have been in recent Western history, nor should those particular combinations be trumpeted as universal norms or values.

Place Your Bet Now For A Huge Msport Win! Fantastic Welcome Bonuses and Promotions That Are Fun!MSportSign Up
Earn money from your phone – see here howFootmeterLearn More
Do this before bed and watch your stomach shrinkStudent Discovery
This cheap recipe relieves joint pain.Joints Health