Voter registration: Arguments for scrapping guarantor system unconvincing – Ayariga
pinkfmonlinegh.comMar 3, 2023 11:21 AM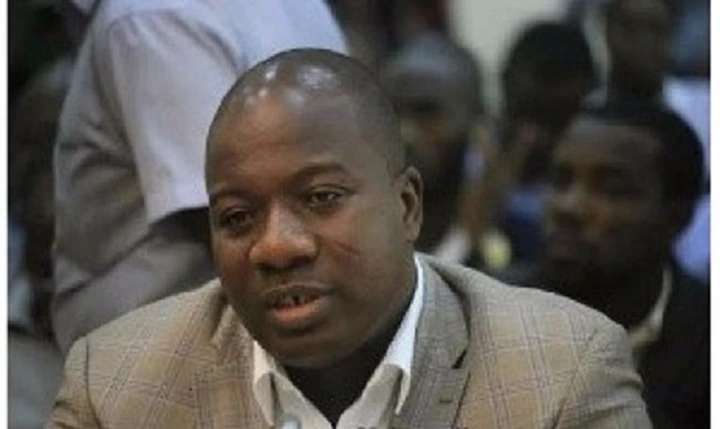 The Member of Parliament for Bawku Central, Mahama Ayariga says the Majority group in Parliament has not provided any sound justification for the Electoral Commission's proposed repeal of the guarantor system.
The EC's new proposed constitutional instrument seeks to use the Ghana Card as the source document for voter registration for the upcoming elections.
Because of the difficulties in obtaining the Ghana Card, the Minority group in Parliament has been vehemently opposed to the policy.
Meanwhile, the Majority claims that the new C.I will not deprive citizens of their right to vote but rather will sanitize the electoral process.
"I do not think they make any sound argument on why we should take out the guarantor system. That is really the issue. We all know that any Ghanaian who is eligible to register to vote and has a Ghana card, that will be the first document to be presented. It is when they don't have it that they will use the guarantor system. So the argument is that we shouldn't make it the source document. So, let's focus on the NIA being able to cover everybody, so they go with their Ghana card", Mahama Ayariga said.
https://www.google.com/afs/ads?psid=5134551505&channel=AutoRsVariant&fexp=44778204%2C21404%2C17300003&client=pub-1883810847636355&r=m&sct=ID%3D8d48dfc20b4fbbe2%3AT%3D1663995891%3AS%3DALNI_MYBQ_1mRlbaYMdncuO4-jaN5s_Fpg&sc_status=6&hl=en&rpbu=http%3A%2F%2Fgoogle.com&rpqp=q&type=3&rs_tt=c&oe=UTF-8&ie=UTF-8&format=r5&nocache=8001677871548978&num=0&output=afd_ads&domain_name=cdn-af.feednews.com&v=3&bsl=10&pac=0&u_his=2&u_tz=0&dt=1677871548983&u_w=360&u_h=806&biw=360&bih=674&psw=360&psh=2352&frm=0&cl=513568616&uio=-&cont=autors-container-0&jsid=csa&jsv=513568616&rurl=https%3A%2F%2Fcdn-af.feednews.com%2Fnews%2Fdetail%2Feb7632d7e40f6255c0051d6283d9b8bf%3Ffeatures%3D2114057%26country%3Dgh%26uid%3D08c1e53bf8ea5f4e83fb533f6407a12207298822%26like_count%3D0%26client%3Dmini%26language%3Den&adbw=master-1%3A318
The Minority in Parliament insists the proposed Constitutional Instrument that seeks to completely eliminate the use of the guarantor system for the purpose of proving one's eligibility to be captured onto the voters register is a deliberate ploy to deprive millions of Ghanaians the opportunity to register and have their names on the electoral roll.
The Minority group maintains that the basis for the move is unjustifiable and that the time-tested guarantor system must be maintained in the EC's new CI.
The caucus has strongly stated that it will not support the Electoral Commission's proposed Constitutional Instrument (CI) until the National Identification Authority (NIA) addresses issues with the acquisition of Ghana Cards.
Source : citinewsroom

Get your stakes back when 1 or more games cut your bet ticket.MSportSign Up
Canada Scholarships For International StudentsAssured StudyLearn More
Do this before bed and watch your stomach shrinkStudent Discovery
Win More with Welcome Bonus!Parimatch
Sponsored Linkshttps://s.adx.opera.com/aframe
null
Unmute