Corruption Has Become A Social Intervention Policy Under Akufo-Addo Government- Dr Apaak
thevaultznews.comMar 3, 2023 10:53 AM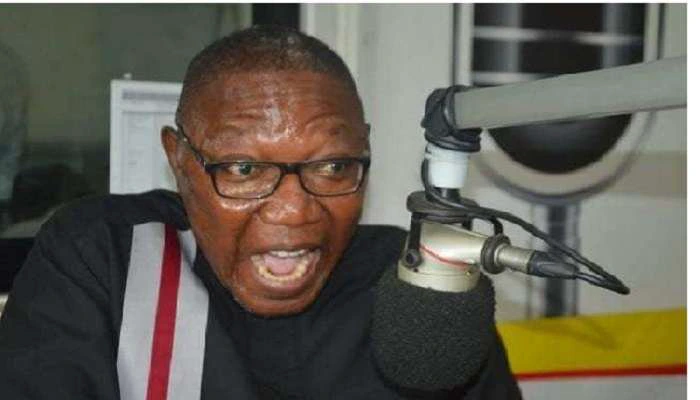 Member of Parliament for Builsa South, Dr Clement Apaak, has taken a swipe at the Akufo-Addo administration, describing its effort in dealing with corruption as a social intervention policy.
According to him, the President has done next to nothing in dealing with the canker and glossed over some corrupt activities perpetrated by officials under his government. He revealed that there are several instances that have occurred in government which seemingly confirms the reluctance of the government to fight corruption.
Citing the implication of the Ashanti Regional Chairman of the New Patriotic Party (NPP), Bernard Antwi Boasiako, alias Chairman Wontumi's company, Akonta Mining, as involved in galamsey, Dr Apaak stated that despite glaring evidence to that effect, the President "pronounces a verdict indicating that Akonta mining was not culpable".
https://afs.googlesyndication.com/afs/ads?psid=5134551505&channel=AutoRsVariant&fexp=44778204%2C21404%2C17300003%2C17301081%2C17301082%2C17301140%2C17301144%2C17301146&client=pub-1883810847636355&r=m&sc_status=6&hl=en&rpbu=http%3A%2F%2Fgoogle.com&rpqp=q&type=3&rs_tt=c&oe=UTF-8&ie=UTF-8&format=r5&nocache=8221677852029574&num=0&output=afd_ads&domain_name=cdn-af.feednews.com&v=3&bsl=10&pac=0&u_his=6&u_tz=0&dt=1677852029576&u_w=360&u_h=806&biw=360&bih=674&psw=360&psh=5214&frm=0&cl=511478063&uio=-&cont=autors-container-0&jsid=csa&jsv=511478063&rurl=https%3A%2F%2Fcdn-af.feednews.com%2Fnews%2Fdetail%2Fd469d454cf273acb11cc9106f197a99f%3Ffeatures%3D2114057%26country%3Dgh%26uid%3D08c1e53bf8ea5f4e83fb533f6407a12207298822%26like_count%3D0%26client%3Dmini%26language%3Den&adbw=master-1%3A318
On a different breath, Dr Apaak highlighted that when it comes to the record of fighting corruption in the history of the fourth republic, clearly, the Mills/Mahama administration and the Mahama/Amissah-Arthur administration stands tall.
"It is very clear that Akufo-Addo/ Bawumia never really meant to fight corruption, they have not fought corruption and they cannot fight corruption. In fact, corruption has become a social intervention policy under the Akufo-Addo/Bawumia government because they do it and walk away free…"Dr Clement Apaak
Commenting on how the former President will address the issue of corruption when given the nod as President, especially following his speech during his campaign launch, Dr Apaak indicated that John Mahama will be hands-on in the eradication of corruption within state institutions. He noted that there are precedents which corroborates the former President's lack of meddling in the matters of state institutions.
"Mahama has a record, and he is also one who allows state institutions to function without interference and if you're to fight corruption, that is very important. When you have a situation where an executive President or the executive does everything possible to influence the workings of state institutions, clearly you cannot fight corruption and the example of the Special Prosecutor is one that should be taken into account.

"Why do you set up the Office of the Special Prosecutor and you then put impediments in the way of the Special Prosecutor when he tries to do his work?… So, you have a government that is not willing to support institutions that it has brought into being to do the work for which it promised us…"Dr Clement Apaak
Reacting to the speech delivered by Mr Mahama yesterday, March 2, 2023, the Builsa South legislator revealed that the current government has really "messed up" in ways and manners that nobody could have anticipated.
Resolving economic challenges
In light of this, he explained that the current level of distress in the country, high level of despondency and the loss of hope by Ghanaians, largely due to the recklessness of the Akufo-Addo/Bawumia led government in the areas of the dissipation of public resources, reckless borrowing and sheer economic mismanagement, have all "combined and conspired" to make the return of John Mahama a good move.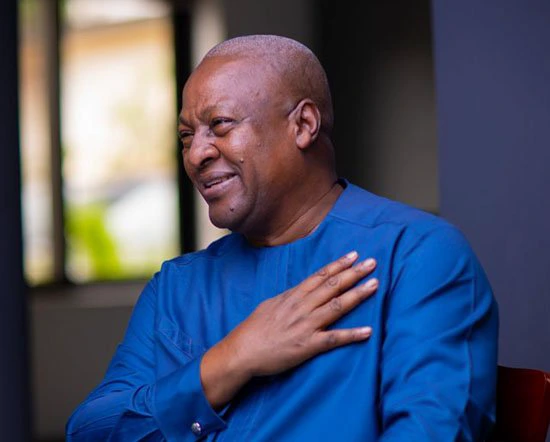 "I say so not because John Mahama is deficient or not because he doesn't deserve on his own to make another attempt, as he is making to come back. But if you listen to him carefully during the speech which I describe as phenomenal and pacesetting at the campaign launch yesterday, he made it very clear that having the benefit of hindsight and having the benefit of experience, sitting back, listening, watching, advising and advocating, have combined to allow him to appreciate the severity of the challenge that Ghana faces which is unsurpassed in the history of the republic and in particular, within the parameters of the fourth republic…"Dr Clement Apaak
Dr Apaak revealed that Mr Mahama does not revel in the failings of the current government since the suffering is collective and borne by all and sundry. Describing the former President as a statesman, he disclosed that John Mahama is the ultimate person to drag the country out of its economic quagmire.
Admittedly, he indicated that although Mr Mahama has had his time before with his tenure as President, he explained that the conditions and circumstances that the country faces require an experienced hand and somebody who has had time to sit back, reflect and analyze the issues troubling the country.
"When you look at what is going on in the republic of Ghana, and you consider the experience that John Dramani Mahama has acquired, and you consider the fact that he has been out of office, and he has had time to appreciate, and you think of the fact that he has not been an armchair observer. Time without number, he has proffered and offered solutions, including admonishing and calling on this government to have gone to the IMF much earlier…"Dr Clement Apaak

Congratulations To Our New Winner Who Won An iPhone13 On MSport Lucky Draw, Try Your Luck Now!MSportPlay Now
Move To Canada: Study On ScholarshipAssured StudyInstall Now
Take this every morning and reduce belly fat in a few weeksStudent Discovery
Do you have joint pain? Try using this cheap method.Joints Health
Sponsored Linkshttps://s.adx.opera.com/aframe
null
Unmute