72 battle for 18 constituencies in Northern Region at NDC primaries
MyNewsGHMar 3, 2023 8:36 AM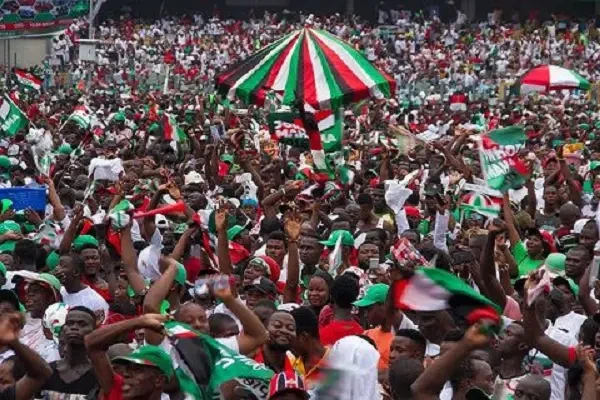 A total of Seventy-Two(72) candidates have so far picked nomination forms to contest in the National Democratic Congress (NDC) parliamentray primaries in all 18 constituencies in the Northern Region.
Nanton and the Sagnarigu Constituencies have the the higest number of noination forms picked as at Thursday March 2, 2023.
Northern Regional Secretary of the NDC, Mohammed Abdul Salam in an exclusive interview with MyNewsGh.com, revealed that it is possible more applicants could show up as the closing date inches closer.
According to him, nominations are supposed to close between 22nd and 24th March 2023 but was quick to add that Nanton and Sagnarigu which leads in the number of applicants each had 7 persons.
"Seventy-Two(72) candidates have so far picked nomination forms.They've only picked up forms, so one cannot be conclusive on unopposed candidates until nominations close.People may pick up forms and fail to pay up filing fees. Only then can we be conclusive on the details of unopposed constituencies comprehensively. So far Sagnarigu and Nanton has the highest number of candidates with 7 each", he revealed.
The 18 constituencies in the Northern region are Tamale Central, Tamale South, Tamale North, Sagnarigu, Tolon, Savelugu, Mion, Bimbilla Wulensi, Zabzugu, Tatale-Sanguli, Yendi, Mion, Gushegu, Nanton, Saboba, Kpandai, and Kumbungu.
about:blank
In the last polls, NPP won 9 of the total leaving the NDC with 9 though the the latter won the presidential.
The 2024 elections promises to the the toughest as both are promising to snatch seats of their opponents bragging about making the region their stronghold.
Thanks for reading from MyNewsGH as a news publishing website from Ghana. You are free to share this story via the various social media platforms and follow us on; Facebook, Twitter, Instagram etc.
Send your news stories to [email protected] and via WhatsApp on +233 202452509

Earn cash from your phone – see here howFootmeterLearn More
Move To Canada: Study On ScholarshipAssured StudyInstall Now
Do this before bed and watch your stomach shrinkStudent Discovery
Do you have joint pain? Try using this cheap method.Joints Health
Sponsored Linkshttps://s.adx.opera.com/aframe
null
Unmute