World's most corrupt political leaders ever known. Checkout who is number 1.
eghnews.comFeb 28, 2023 8:41 AM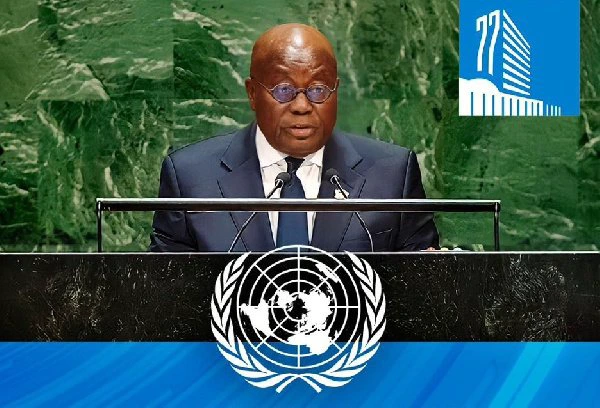 12. Joseph Estrada – President of the Philippines🇵🇭(1998–2001)
Funds Embezzled: $80 million
Estrada was a successful popular film actor in the Philippines long before his political career, becoming president in 1998 after winning a large majority. A friend of his alleged in public that he bribed him millions of Dollars. He lost all political support leaving him to resign. He was detained until 2007 awaiting a trial verdict but was pardoned in October of that year.
11. Arnoldo Aleman – President of Nicaragua🇳🇮(1997–2002)
Funds Embezzled: $100 million
Aleman was a popular mayor in Nicaragua before becoming president. In 1996. He served a full term but his successor soon sought to charge him with corruption following public allegations. It was found that Aleman repeatedly used the government credit card to pay for expensive personal items, in addition to the embezzlement of millions of accounts in Panama. He was sentenced to 20 years in prison in 2003 but this was overturned, to the surprise of lawyers in 2009.
10. Pavlo Lazarenko – President of Ukraine🇺🇦(1996–1997)
Funds Embezzled: $200 million
Lazarenko was born into a peasant family in the 1950s when Ukraine was still a part of the Soviet Union. He served in the Red Army. He was made Vice Prime Minister in 1995 then Prime Minister in 1996. He fled Ukraine in 1998 after losing the favor of the then-president and ended up in the United States. Since then he has been charged in absentia with multiple corruption charges, and embezzlement from his time in charge of gas imports. He still resides in the USA.
9. Alberto Fujimori – President of Peru🇵🇪(1990–2000)
Funds Embezzled: $600 million
Alberto Fujimori, son of a Japanese immigrant is the former and 45th president of Peru. Fujimori was re-elected twice, soon after his third win in 2000, involvement in bribery was made public and he fled to Japan to offer his resignation as president. Upon his return to the country to run for president once more in 2005, he was arrested within hours. He was tried for human rights abuses and embezzlement, found guilty, and sentenced to 32 years in prison.
8. Jean-Claude Duvalier – President of Haiti🇭🇹(1971–1986)
Funds Embezzled: $800 million
Duvalier was part of the Duvalier dynasty, a family that had ruled the Caribbean island of Haiti from 1957. He succeeded his father in 1971. After a popular revolution in 1986, he was forced to flee in exile to France. He remained there until 2011 when he returned to Haiti claiming he wanted to help build the country. He was arrested two days later and charged with corruption and embezzlement but died in 2014 before he could be prosecuted.
7. Slobodan Milosevic – President of Serbia🇷🇸(1989–2000)
Funds Embezzled: $1 billion
Milosevic was a key figure in the bloody breakup of Yugoslavia. He became the president of the Federal Republic of Yugoslavia in 1997. He's known for the Yugoslavian war and humanity crimes. He was put on trial for war crimes by the UN whilst still in power in 1999, eventually losing power in the 2000 elections. He was arrested soon after by Yugoslav authorities on charges of corruption and embezzlement with his trial lasting five years. He died in prison in 2006.
6. Najib Razak – Prime Minister of Malaysia🇲🇾(2009-2018)
Funds Embezzled: $4.5 billion
Najib Razak had been a politician in Malaysia for decades before he was elected prime minister in 2009. Due to his links with the 1Malaysia Development Berhad investment firm, which had been accused of embezzling money from the Malaysian sovereign wealth fund. He was arrested by Malaysian anti-corruption investigators and found guilty of embezzling $1 billion, with more expected held in assets. He was jailed in 2022 for 12 years and fined $45 million.
5. Sani Abacha – President of Nigeria🇳🇬 (1993–1998)
Funds Embezzled: $2-$5 billion
Sani Abacha began his career as a military officer and became leader of Nigeria after seizing power in 1993. Abacha directly stole money sent from Nigeria's central bank, laundered it abroad, and deposited it in offshore bank accounts, he died in a suspect heart attack on June 8, 1998. Estimates vary but in Jersey alone, they discovered an account holding $267 million linked to Abacha.
4. Mobutu Sese Seko – President of Congo🇨🇩(1965–1997)
Funds Embezzled: $5 billion
Mobutu is the former President of Congo who served a larger period of almost 32 years. He was later thrown out of power by the political rebellion Kabila. Mobutu fled to Togo, died due to cancer.
3. Viktor Yanukovych – President of Ukraine🇺🇦(2002-2014)
Funds Embezzled: $5 billion
During Yanukovychtime in office, he became increasingly sympathetic to his affiliation with Russia. After the Ukrainian parliament voted to sign documents to more closely tie the country to the EU, he fled to Russia and entered a self-imposed exile. On 22nd February 2014, he was impeached, he was found to have used $220 million of state funds to set up a private communication.
2. Ferdinand Marcos – President of the Philippines🇵🇭(1972–1986)
Funds Embezzled: $7.5 billion
Marcos is the former and 10th President of the Philippines who served a period of almost 21 years. Macros dissolved congress and established martial law on fear of communism. He was forced to call a snap election in 1986, and was forced to flee to Hawaii. Marcos took with him around $717 million in cash, gold, and deposit slips totaling $124 million. All of this was amassed illegally during his time in power. He died in January 1995 without facing justice.
1. Mohamed Suharto – President of Indonesia🇮🇩(1967–1998)
Funds Embezzled: $25 billion
Mohamed Suharto Seko is the former and 2nd President of Indonesia who served a larger period of almost 31 years. He is considered as the most corrupt politician in the world. During his tenure, he has earned a wealth of around $15 billion to $35 billion through corruption. He was ordered to repay $1.5 billion in scholarship funds that disappeared during his tenure. He was never prosecuted, because he was said to be too ill to stand trial. He died on 27th January 2008.

Canada Scholarships For International StudentsAssured StudyLearn More
Expert Opinion: If you have aching joints use this.Joints Health
Win More with Welcome Bonus!Parimatch
Horse Keeps Hugging Pregnant Woman – When Doctor Looks At Ultrasound He Calls The PoliceTheWorldReads.com