Akufo-Addo's Free SHS Didn't Win Us 2008, 2012…We Won 2016 Because Of Alan's 1D1F- Former Kwadaso MP
wontumionline.com
Feb 26, 2023 1:26 PM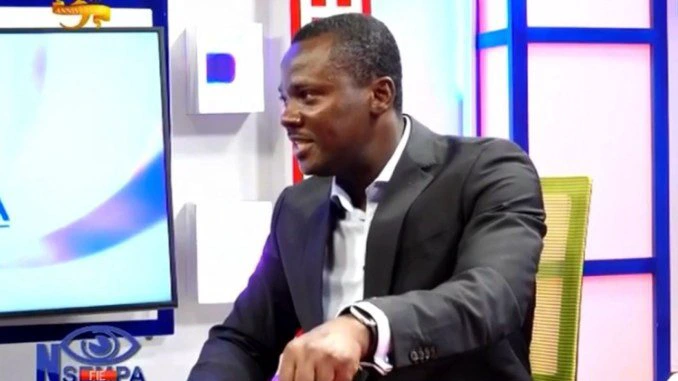 A former Member of Parliament for Kwadaso constituency, Dr. Samiu Kwadwo Nuamah, has attributed the New Patriotic Party's (NPP) victory in 2016 to the 1D1F policy which he claims was put together by Mr. Alan Kwadwo Kyeremanten.
Addressing an array of issues in a studio interview on Wontumi TV's Nsempa Fie Show which was monitored by Wontumionline.com, Dr. Nuamah remarked that not even the much touted free SHS policy won the party the 2016 election but it was rather the 1D1F formulated by the former Trade minister which did.
"In 2008, 2012 we went into the elections with free SHS message but Ghanaians didn't vote for us; it was only in 2016 that Alan added 1D1F that Ghanaians voted for us", he said.
He also cautioned members of his party to stop saying that Alan Kyeremanten goes into hibernation anytime the party is out of power.
According to him, it took Ghanaians to understand government's decision to go to the IMF after Alan Kyeremanten had availed himself to speak on radio and break things down.
He also added that the brouhaha surrounding the domestic debt exchange programe was put under control, after Mr. Kyeremanten participated in explaining things to individual bond holders.

Discover One Secret Used by These Nigerians To Get Canadian Sponsored Job in 2023canadajobhack.comLearn More
Take this every morning and reduce belly fat in a few weeksStudent Discovery
Win More with Welcome Bonus!Parimatch
Do you have joint pain? Try using this cheap method.Joints Health
Sponsored Linkshttps://s.adx.opera.com/aframe
Unmute