IMF Bailout: Germany Warns Deal Could Be Jeopardised If China Rejects Ghana's Debt Relief
Yen.com.gh
Feb 24, 2023 4:32 PM
Ghana's dream of securing a bailout package from the International Monetary Fund (IMF) is in danger
This is according to the German Ambassador, Daniel Krull, who warns the deal might not go through if China doesn't support Ghana's debt restructuring programme
As a condition to securing the $3 billion IMF deal, Ghana is expected to restructure its external debts, with China said to be the largest creditor
PAY ATTENTION: Enjoy reading our stories? Join YEN.com.gh's Telegram channel for more!
Germany has sounded the alarm bells on Ghana securing an economic bailout package from the International Monetary Fund (IMF).
According to the German Ambassador to Ghana, Daniel Krull, the deal might not go through if China doesn't support the country's debt restructuring programme.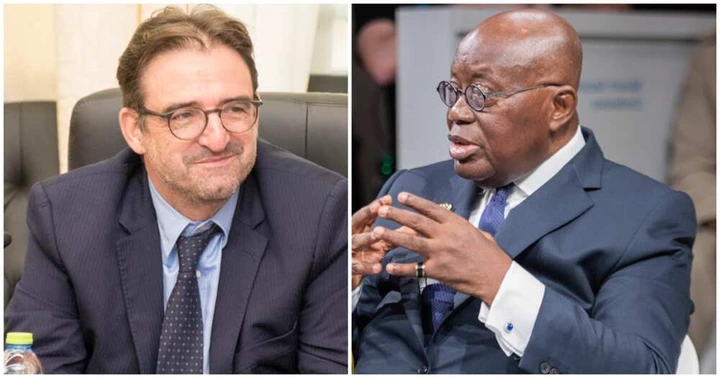 China is Ghana's largest creditor
As a condition to securing the $3 billion IMF deal, Ghana is expected to restructure its external debts after doing the same with its local creditors.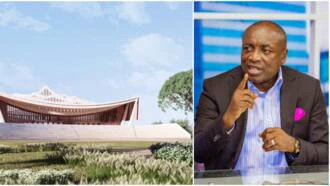 Kwabena Agyepong jabs gov't; says National Cathedral shouldn't be state-funded
PAY ATTENTION: Follow us on Instagram – get the most important news directly in your favourite app!
China is said to be the largest creditor, with Ghana owing the Asian country over $1.7 billion.
China rejects Ghana's debt restructuring programme
Speaking at a press briefing, the ambassador, Daniel Krull, said China had rejected attempts to buy into Ghana's overtures.
"We are ready to take our part when others are ready, so all major creditors must be ready to help Ghana. The Big elephant in the room is China. China is the largest creditor to Ghana, and so far [China] is not supportive of setting up a creditors' committee, where the creditors will sit down and agree on an aid package for Ghana."
Daniel appealed to MPs and politicians with strong ties and business relations with China to encourage them to agree to the aid package to help rescue Ghana's economy.
Akufo-Addo's refusal to reduce size of gov't affecting investor confidence – Expert
Akufo-Addo urges Africa to stop 'begging'
Earlier, YEN.com.gh reported that Nana Addo Dankwa Akufo-Addo, the president of Ghana had made a rallying call to African countries to stop begging for aid.
According to him, desisting from that practice will earn Africa global respect and change negative perceptions about the continent.
In his opening remarks at the US-Africa Leaders' Summit in Washington DC, Akufo-Addo urged African countries to wean themselves off begging.

Canada Scholarships For International StudentsAssured StudyLearn More
Do this before bed and watch your stomach shrinkStudent Discovery
Expert Opinion: If you have aching joints use this.Joints Health
40 Dated Decor Trends That Scream 'Senior'Novelodge
Sponsored Linkshttps://s.adx.opera.com/aframe
https://googleads.g.doubleclick.net/pagead/html/r20230222/r20110914/zrt_lookup.html?fsb=1#RS-1-&adk=1812271802&client=ca-pub-1883810847636355&fa=2&ifi=6&uci=a!6&btvi=3&xpc=I6j1i0vliw&p=https%3A//cdn-af.feednews.com
Unmute