Debt Relief: Ghana Needs To Find A Better Diplomatic Way Of Handling Its Debt Relief Negotiations- Prof. Bokpin
thevaultznews.com
Feb 25, 2023 5:14 AM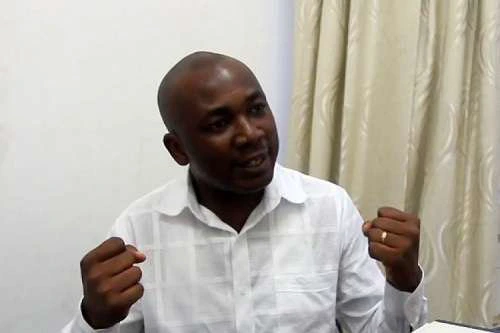 Professor Godfred Bokpin, Economist and Lecturer at the University of Ghana Business School has averred that Ghana needs to find a better diplomatic way of handling its debt relief negotiations instead of living it in the hands of powerful blocks like Germany.
According to Prof. Bokpin, the current discussion and approach on Ghana's debt relief, puts China in a bad light, which he said is not entirely good. The economist believes this may also be fueled by the global geopolitics as elevated by Russia's invasion of Ukraine, China's posture and then also Ghana's posture with respect to the Russia-Ukraine conflict because Ghana is leaning more towards the West.
"We have to find a better way of cooperating along this line than probably, blaming everything on China. China needs to be treated with respect. Of course, their developmental footprint on the continent is also driven by self-interest and that will not be strange."Prof. Bokpin
Explaining how big he thinks Ghana's indebtedness is to China, the basis on which the German Ambassador, Daniel Krull can say it cannot do much in helping Ghana without Ghana being able to bring China to the table, Prof. Bokpin said it is because China is a big player.
"At a time when Africa needed the Paris Club members the most, they were organizing sending off parties for themselves. China, then, stepped up to the plate and took up the challenge. So if you look at the developmental footprint of China on the continent and Ghana for that matter, relative to the Paris Club creditors, including Germany, you will see that China is a big player for the continent and therefore, their cooperation or involvement is key.
"But then, if you look at Ghana's indebtedness to China, the external debt from the current composition dimension, its not so big so as to say that, if we fail to receive debt forgiveness from China, that is the end for Ghana. No! Valued slightly around 40% of our total external debt, or roughly $1.7 billion, this is not extraordinary. But then, if you look at that amount, relative to the Paris Club creditors',…, you can see that China is a big player as a single country with their level of exposure to Ghana. That is why, we need a proper strategy, in getting China to cooperate."Prof. Bokpin
Continuing, Prof. Bokpin indicated that records reveal that any country which has developed largely from the global North has at one point or the other, used Africa as its footprint in terms of cheap raw materials; gold, diamond, and crude oil, cheap labor in the form of slave trade.
"So if you look at the partition of Africa, the scrabble for Africa, it was not for our own human development but was more for their interest. But to fast track their developmental outcome, they cannot do so without Africa and that is why they are also here.
"Unfortunately, in a lot of these things, Africa doesn't seem to have a clear strategy for engaging these development partners and therefore, we are unable to negotiate composition of strength because we clearly do not have an underlining strategy that we are engaging them with."Prof. Bokpin
The G20 Framework may apply to China differently
On what the economist, Prof. Bokpin, thinks about going through the G20 Framework to engage with its creditors as proposed by Germany and other analysts, Prof. Bokpin said it may be easier for countries like Japan, Germany, U.S and U.K to come under the framework and forgive debts as they have little to forgive. However, in his view, it may not be same for China to debt forgive under this same Framework because it has so much debt to forgive in relative terms.
The economist believes that if Ghana should a better diplomatic way of handling its debt relief negotiations, it wouldn't play so much into the hands of powerful blocks, like Germany, in a way that comprises the long-term interests of Ghana.

Who is the real Jesus who set foot on our planet and claimed to be God?Y-Jesus.com
Canada Scholarships For International StudentsAssured StudyLearn More
Do this before bed and watch your stomach shrinkStudent Discovery
Expert Opinion: If you have aching joints use this.Joints Health
Sponsored Linkshttps://s.adx.opera.com/aframe
Unmute