Rev. Kusi Boateng Should Be Arrested, He Is Not Above The Law – MP
ghanasummary.com
Feb 22, 2023 12:55 PM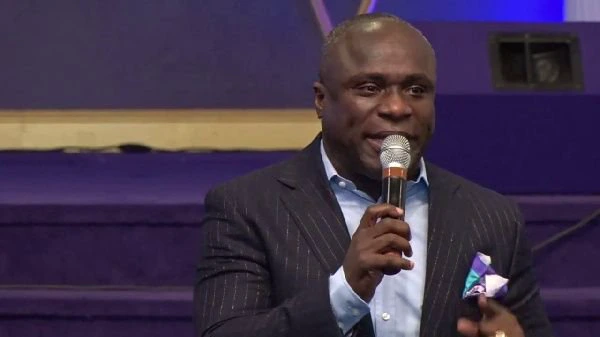 Dr Clement, Member of Parliament for Builsa South, has responded to the criminal complaint filed against Rev.
Kusi Boateng by the Alliance for Social Equity and Public Accountability (ASEPA).The group has filed a criminal complaint against Rev.
Victor Kusi Boateng, also known as Kwabena Adu Gyamfi, and has requested that the Criminal Investigation Department look into him.According to Dr Apaak, the man of God would have been arrested for these alleged charges in any serious democracy.The group wants the man of God investigated for allegedly violating various provisions of the Criminal and Other Offenses Act 1960 (Act 29) specifically Sections 251, 215 and 132.They claim that Rev.
https://www.google.com/afs/ads?psid=5134551505&channel=AutoRsVariant&fexp=44778204%2C21404%2C17300002&client=pub-1883810847636355&r=m&sc_status=6&hl=en&rpbu=http%3A%2F%2Fgoogle.com&rpqp=q&type=3&rs_tt=c&oe=UTF-8&ie=UTF-8&format=r5&nocache=1961677252836813&num=0&output=afd_ads&domain_name=cdn-af.feednews.com&v=3&bsl=10&pac=2&u_his=2&u_tz=0&dt=1677252836819&u_w=360&u_h=806&biw=360&bih=674&psw=360&psh=2174&frm=0&cl=511478063&uio=-&cont=autors-container-0&jsid=csa&jsv=511478063&rurl=https%3A%2F%2Fcdn-af.feednews.com%2Fnews%2Fdetail%2F7effc7e18af1e4ca0578b49153c214e9%3Ffeatures%3D2114057%26country%3Dgh%26uid%3D08c1e53bf8ea5f4e83fb533f6407a12207298822%26like_count%3D1%26client%3Dmini%26language%3Den&adbw=master-1%3A318
Kusi Boateng has allegedly engaged in crimes including deceiving a public officer, the deceit of a court by personation and defrauding by false pretences."We believe that the respondent perpetrated a criminal offence under Section 251 of Act 29 obtained two different passports from the State, two different driver's licenses from the Drivers and Vehicle Licensing Authority, two different tax identification numbers, two different voters ID cards by knowingly providing false and conflicting information to these public officers to obtain these documentations."In his response, Dr Apaak stated that the man of God is not above the law and should have been arrested for the alleged crimes.He stated that he could not wrap his head around the ongoing situation because there is clear evidence that requires answers, and yet the one who blew the whistle on the alleged saga surrounding the man of God is the one being attacked.He characterised the man of God as duplicitous and questioned why he had not been arrested, adding that this is a test case for the country, and Ghanaians are waiting to see what happens."Such a duplicitous character, two: mothers, days of birth, dates of birth, names, TIN numbers, passports, Ghana cards, still walks freely?

Do this before bed and watch your stomach shrinkStudent Discovery
Canada Scholarships For International StudentsAssured StudyLearn More
Expert Opinion: If you have aching joints use this.Joints Health
Boost Your Wins with ParimatchParimatchSign Up
Sponsored Linkshttps://s.adx.opera.com/aframe
null
Unmute