Over 220k electoral officials unpaid for 2020 election work
ghanasummary.com
Feb 24, 2023 6:45 AM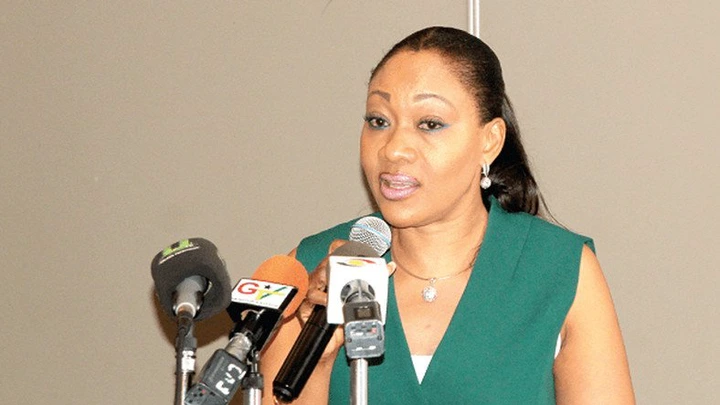 The Member of Parliament for Tamale South, Haruna Iddrisu has urged the Finance Minister, Ken Ofori-Atta, to release funds for the payment of officials deployed for the 2020 general elections.
.
The EC announced earlier that it had begun processes towards the payment of a debt owed to some 220,000 electoral officers across the country in the December 2020 elections.
"Minister of Finance, the Electoral Commission hasn't even paid the members it used for the 2020 elections
Go and do what is right for them to pay them," the former Minority Leader said on the floor of Parliament on Thursday.
Meanwhile, the Minority in Parliament on Thursday opposed a briefing by officials of the Electoral Commission and the National Identification Authority (NIA) on the proposed constitutional instrument by the EC due to the absence of the EC boss, Jean Mensa.
https://www.google.com/afs/ads?psid=5134551505&channel=AutoRsVariant&fexp=44778204%2C21404&client=pub-1883810847636355&r=m&sc_status=6&hl=en&rpbu=http%3A%2F%2Fgoogle.com&rpqp=q&type=3&rs_tt=c&oe=UTF-8&ie=UTF-8&format=r5&nocache=6121677227314012&num=0&output=afd_ads&domain_name=cdn-af.feednews.com&v=3&bsl=10&pac=0&u_his=4&u_tz=0&dt=1677227314021&u_w=360&u_h=806&biw=360&bih=674&psw=360&psh=2117&frm=0&cl=507651520&uio=-&cont=autors-container-0&jsid=csa&jsv=507651520&rurl=https%3A%2F%2Fcdn-af.feednews.com%2Fnews%2Fdetail%2F273957b1a9024acf615694f1179a4d6b%3Ffeatures%3D2114057%26country%3Dgh%26uid%3D08c1e53bf8ea5f4e83fb533f6407a12207298822%26like_count%3D0%26client%3Dmini%26language%3Den&adbw=master-1%3A318
The group resisted the presentation by the officials which resulted in a scuffle between them and the majority caucus at a committee meeting.
The Minority has over the period expressed its displeasure with the CI by the EC which seeks to use the Ghana Card as the sole document for registration onto the voters register for the upcoming General Elections.

Fully Funded Scholarships In Canada Assured StudyLearn More
Belly fat will disappear if you drink this every dayStudent Discovery
This cheap recipe relieves joint pain.Joints Health
Learn to trade like a pro (Free ebook)Deriv.comDownload
Sponsored Linkshttps://s.adx.opera.com/aframe
null
Unmute