Driving with tinted windows unlawful; remove them – DVLA
classfmonline.com
Feb 24, 2023 6:31 AM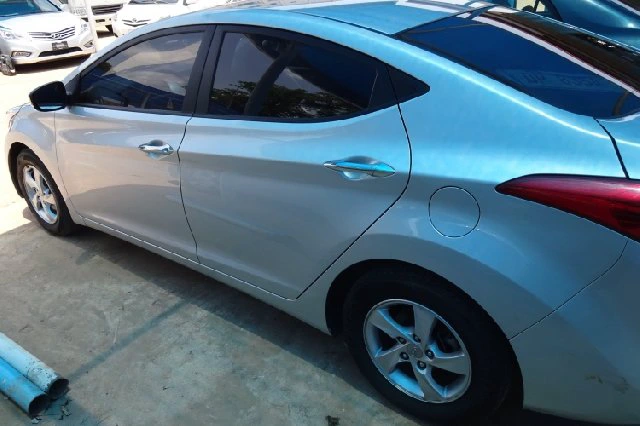 The Driver Vehicle License Authority (DVLA) has reminded car owners that it is illegal to have tinted windows.
According to the DVLA, it is important to have good visibility while driving, therefore, it advises against using tinted glass, which can reduce the quality of vision, especially in dusty weather conditions.
It also reminded drivers that Regulation 67 (3) (4) of the Road Traffic Regulation L.I 2180 prohibits driving a motor vehicle with tinted windows and front windscreen.
The Authority in a statement, thus, noted that to ensure compliance, its Compliance and Enforcement Unit will conduct roadside checks to ensure that all safety measures are adhered to including the removal of tint from vehicles.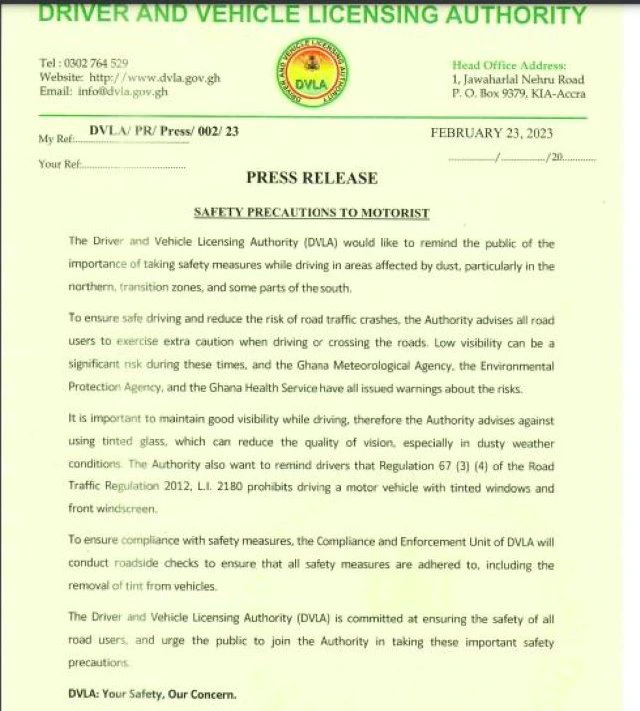 Fully Funded Scholarships In Canada Assured StudyLearn More
Expert Opinion: If you have aching joints use this.Joints Health
Take this every morning and reduce belly fat in a few weeksStudent Discovery
How To Play the USA Mega Millions From Your Mobile?24lottosPlay Now
Sponsored Linkshttps://s.adx.opera.com/aframe
Unmute