IMF's Bailout Will Put The Economy Back On Track- Prof. Osei-Assibey
thevaultznews.com
Feb 21, 2023 5:07 PM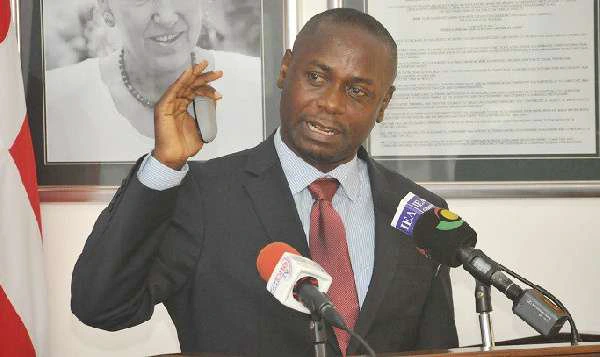 Professor Eric Osei-Assibey , an Associate Professor of Economics – University of Ghana, has disclosed that an approval from the International Monetary Fund (IMF) Board will unlock new financing channels in Ghana.
Speaking at the 2023 Ghana Economic Outlook Forum organized by the American Chamber of Commerce in Ghana on Tuesday, February 21, 2023, Professor Osei-Assibey stated that the expected inflows will strengthen the country's Central Bank and provide ample resources to build up reserves to support the Ghanaian cedi.
According to the Associate Professor, Ghana is poised to unlock a multitude of financing channels and pipelines for its economy, following its anticipation of securing of an International Monetary Fund (IMF) bailout programme in March this year.
https://www.google.com/afs/ads?psid=5134551505&channel=AutoRsVariant&fexp=44778204%2C21404%2C17300002&client=pub-1883810847636355&r=m&sc_status=6&hl=en&rpbu=http%3A%2F%2Fgoogle.com&rpqp=q&type=3&rs_tt=c&oe=UTF-8&ie=UTF-8&format=r5&nocache=9671677001099752&num=0&output=afd_ads&domain_name=cdn-af.feednews.com&v=3&bsl=10&pac=2&u_his=23&u_tz=0&dt=1677001099757&u_w=360&u_h=806&biw=360&bih=674&psw=360&psh=3900&frm=0&cl=507651520&uio=-&cont=autors-container-0&jsid=csa&jsv=507651520&rurl=https%3A%2F%2Fcdn-af.feednews.com%2Fnews%2Fdetail%2F6d4b05af00133eb32b41af6873096770%3Ffeatures%3D2114057%26country%3Dgh%26uid%3D08c1e53bf8ea5f4e83fb533f6407a12207298822%26like_count%3D0%26client%3Dmini%26language%3Den&adbw=master-1%3A318
The optimism of Professor Osei-Assibey towards Ghana's economic outlook is grounded in the fundamental principle of IMF bailout programmes, which is to provide support to countries with macroeconomic imbalances, while simultaneously unlocking financial channels and pipelines to enable economic growth.
The IMF bailout programme for Ghana is expected to have a significant impact on the country's economy, particularly with respect to the Central Bank's ability to build up reserves, which would provide the necessary support to strengthen the cedi.
This, as indicated by Professor Osei-Assibey, would also have a positive impact on Ghana's economic growth as the bailout would enable the country to attract more investment, both domestically and internationally.
"The potential for increased inflows and investment could potentially provide Ghana with the means to address some of its pressing economic challenges such as its food crisis and supply chain issues. This would, in turn, address the key drivers of inflation in the country, which have been primarily driven by food inflation.

"The expected inflows from the IMF programme could help to ramp up production in the value chain supply, thereby reducing food prices and bringing down inflation rates. The stability of Ghana's currency is also a significant factor that could impact the country's economic growth prospects, as any further depreciation could have an adverse effect on inflation. Securing the IMF programme would enable Ghana to address its pressing economic challenges."Professor Eric Osei-Assibey
Ghana's IMF Programme Rushed, Poorly Negotiated
Meanwhile, the Minority Leader in parliament, Dr. Cassiel Ato Forson, has intimated that the deal with the IMF was rushed and poorly negotiated.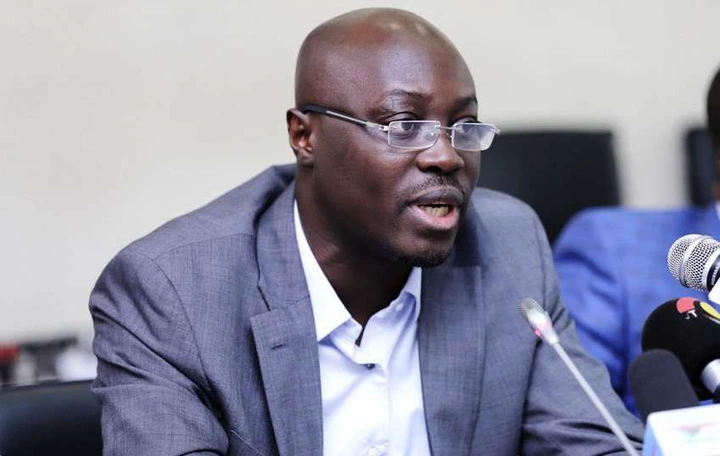 Dr. Ato Forson therefore called on the government to set the example of cutting expenditures to encourage the approval of certain taxes in the 2023 budget.
"The budget statement does not look like a country that is embarking on fiscal consolidation. We will not allow you to engage in burden-shifting. So, we are telling you if you want us to cut your loans, cut your taxes, cut first.

"Show us the way, show us the way that you are ready to share the burden with the people of Ghana before you call on us to approve your taxes. We won't allow you to shift the burden to the ordinary Ghanaian."Dr. Cassiel Ato Forson
The Minority leader further communicated that Ghana's haste to call on IMF for a bailout has landed the country in its current state, especially in line with the issues surrounding the debt exchange program.
"This is one of the fastest agreements but it is the one that is most poorly negotiated because they rushed into it and didn't constitute a proper strong team to be able to negotiate with the IMF and as a result, Ghana has had a bad deal."Dr. Cassiel Ato Forson

Study In Canada For FreeAssured StudyLearn More
Do this before bed and watch your stomach shrinkStudent Discovery
Do you have joint pain? Try using this cheap method.Joints Health
Boost Your Winnings With Up To 500 GHS Akwaaba Bonus. Join Now!ParimatchSign Up
Sponsored Linkshttps://s.adx.opera.com/aframe
null
Unmute