Fitch lowers Ghana to 'restricted default' after failure to honour $40.6 million coupon payment
ournaijanews.com
Feb 21, 2023 10:49 AM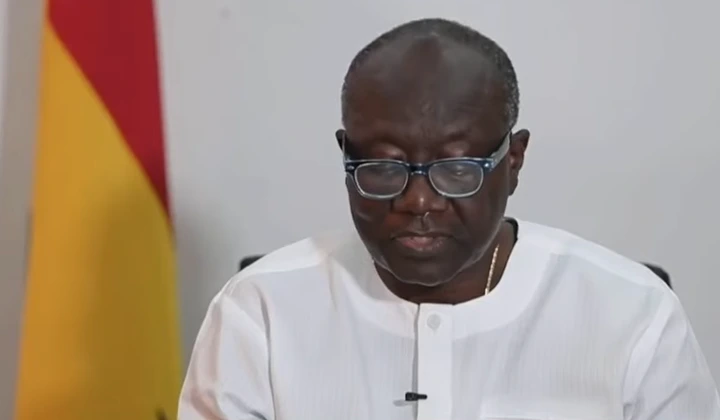 Ratings agency Fitch on Tuesday (February 21, 2023) downgraded Ghana's long-term foreign-currency issuer default rating to 'restricted default', after the country missed the grace period to make a coupon payment on one of its Eurobonds.
Ghana on Friday missed making the $40.6 million coupon payment on its $1 billion 2026 Eurobond, as part of the suspension of payments on selected external debt that the government announced in December, Fitch said.
The country has about $13 billion in dollar-denominated international bonds, or Eurobonds, as they are also known.
Most of the debts were trading at between 37 cents and 41 cents on the dollar on Tuesday.
On February 14, 2023; Fitch had already downgraded Ghana's local debt rating to 'restricted default'.
The government of Ghana, which is battling a once-in-a-generation economic crisis, said last week it had finished a domestic debt exchange with 85% participation of "eligible" bonds – or 64% of the 130 billion cedis originally slated for restructuring, before pension funds were excluded when unions threatened to strike.
about:blank
It has now turned its attention to reaching an initial agreement on restructuring about $29 billion of external debt, a condition of securing a $3 billion International Monetary Fund loan.
Ghana's DDEP
The Ministry of Finance on February 14, 2023 announced that approximately 85% of bondholders participated in the Domestic Debt Exchange Programme (DDEP).
This amounted to ¢82,994,510,128 (¢82.99 billion)
"The Government is pleased with the results, as a substantial majority of the Eligible Holders have tendered," a statement from the ministry said.
It added that the result is a significant achievement for the government to implement fully the economic strategies in the post-COVID-19 Programme for Economic Growth (PC-PEG) during the current economic crisis.
To provide sufficient time to settle the New Bonds in an efficient manner, the statement explained that government is extending the Settlement Date of the Exchange from the previously announced February 14, 2023 to February 21, 2023.
DISCLAIMER: The Views, Comments, Opinions, Contributions and Statements made by Readers and Contributors on this platform do not necessarily represent the views or policy of Multimedia Group Limited.

Study In Canada For FreeAssured StudyLearn More
Do this before bed and watch your stomach shrinkStudent Discovery
Learn to trade like a pro (Free ebook)Deriv.comDownload
This cheap recipe relieves joint pain.Joints Health