Twasam family wants Christian Atsu buried at Ada
Ghana Business News
Feb 20, 2023 7:13 PM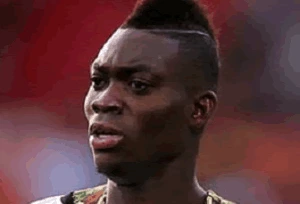 The Twasam Family of Dorgobom in the Ada West District has indicated that they will want the mortal remains of their son, Christian Atsu Twasam to be buried in his hometown.
The Reverend Akuafo Twasam, Spokesperson for the family told the Ghana News Agency Tema Regional Sports Team that even though their son had become a national asset, they want him buried at home as their traditions demand.
Rev. Twasam explained that as a twin they would not want to separate him from his sister by allowing him to be buried at another place instead of his hometown.
"Our family doesn't sleep outside after death," he said adding that "the hen is not shy of its coop."
He, however, said that the family would continue to collaborate with the government on the burial and funeral arrangement adding that they fully welcome all governmental support for their late son.
He indicated that a one-week sitting would be organized by the family to deliberate on the burial date and other important issues after which the needed information would be communicated to the public.
The family spokesperson advised the media to give accurate reportage on the activities surrounding the death of Christian Atsu and the funeral and burial arrangement as the family continues to mourn.
https://www.google.com/afs/ads?psid=5134551505&channel=AutoRsVariant&fexp=44778204%2C21404%2C17300002%2C17301140%2C17301141%2C17301143&client=pub-1883810847636355&r=m&sc_status=6&hl=en&rpbu=http%3A%2F%2Fgoogle.com&rpqp=q&type=3&rs_tt=c&oe=UTF-8&ie=UTF-8&format=r5&nocache=9031676928866979&num=0&output=afd_ads&domain_name=cdn-af.feednews.com&v=3&bsl=10&pac=2&u_his=2&u_tz=0&dt=1676928866984&u_w=360&u_h=806&biw=360&bih=674&psw=360&psh=3046&frm=0&cl=507651520&uio=-&cont=autors-container-0&jsid=csa&jsv=507651520&rurl=https%3A%2F%2Fcdn-af.feednews.com%2Fnews%2Fdetail%2Ff2c049e5c4074c7c4b469b8b7ad49ac9%3Ffeatures%3D2114057%26country%3Dgh%26uid%3D08c1e53bf8ea5f4e83fb533f6407a12207298822%26like_count%3D8%26client%3Dmini%26language%3Den&adbw=master-1%3A318
He said the news of the death of Atsu hit them hard and the entire Ada community, especially the family was really saddened by his demise.
Rev. Twasam said he has mixed feelings about the death of his nephew due to the many misinformation surrounding the death, adding that he however acknowledges that his nephew was dead when the casket containing his body was opened for the family to see at the morgue after its arrival in Ghana on Sunday evening.
Christian Atsu Twasam, was among the over 46,000 people who got killed during the Turkey-Syria devastating earthquake.
Source: GNA

Study In Canada For Free With Fully Funded ScholarshipsAssured StudyLearn More
Expert Opinion: If you have aching joints use this.Joints Health
How To Play the US Megamillion $1 Billion Jackpot from Your Mobile?24lottosPlay Now
Rubbing VapoRub to Your Skin at Night Will Surprise YouTheWorldReads.com
Sponsored Linkshttps://s.adx.opera.com/aframe
null