It's A Big Scam By The White; No One Can Return Alive After Visiting The Sun Or The Moon
ghananews.co.uk
Feb 20, 2023 4:01 PM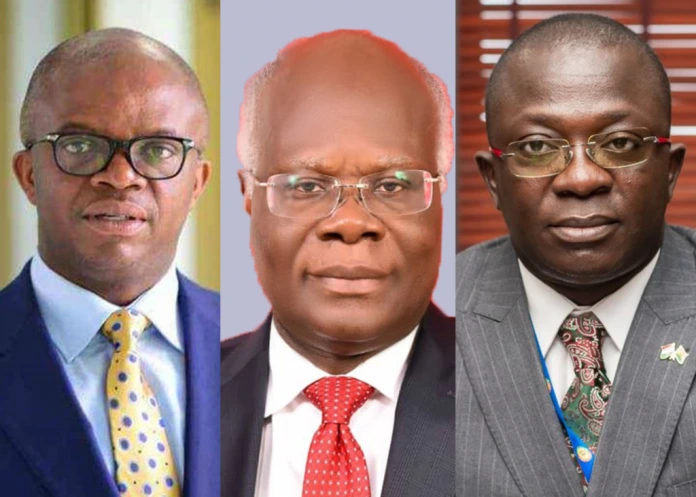 The leader and Founder of Asomdwee Ntontonsom Nkabom of the Ekumfi Otuam Constituency of the Central Region, Nyame Somafo Yawoh has disputed that the biggest scam in the world was the whites/Europeans claiming to have visited the moon.
He said No human being can visit the moon and come alive for God used Fire in creating the sun and the amount of heat that the sun generates no human being can stand. Even the amount of heat we experience from the sunlight on the earth here not every human being can stand of how much more on the moon he added.
According to him, the heat that the sun generates is Thousand eight hundred(1800) when measured on scale but it's only 800 which has been observed from where the sun is been located, it reduces its heat rays when it descends down on the earth, which some African countries observed 40, 50 degree temperature rates where some European, Asia, and other continents experienced 60 degree temperature on the planet earth which will allow human beings to survive.
https://www.google.com/afs/ads?psid=5134551505&channel=AutoRsVariant&fexp=44778204%2C21404%2C17300002%2C17301140%2C17301141%2C17301143&client=pub-1883810847636355&r=m&sc_status=6&hl=en&rpbu=http%3A%2F%2Fgoogle.com&rpqp=q&type=3&rs_tt=c&oe=UTF-8&ie=UTF-8&format=r5&nocache=1881676929440525&num=0&output=afd_ads&domain_name=cdn-af.feednews.com&v=3&bsl=10&pac=2&u_his=2&u_tz=0&dt=1676929440527&u_w=360&u_h=806&biw=360&bih=674&psw=360&psh=2796&frm=0&cl=507651520&uio=-&cont=autors-container-0&jsid=csa&jsv=507651520&rurl=https%3A%2F%2Fcdn-af.feednews.com%2Fnews%2Fdetail%2Ff6115da4dc069756fc7b53778df1e7d7%3Ffeatures%3D2114057%26country%3Dgh%26uid%3D08c1e53bf8ea5f4e83fb533f6407a12207298822%26like_count%3D0%26client%3Dmini%26language%3Den&adbw=master-1%3A318
Again Nyame Somafo Yawoh said between the Sun and the Moon alone the amount of heat around is 500 degree temperature how can human being survive at that temperature, even not just a minute you will die. No human can challenge God on whatever he does. For the 40,50,60 degree temperature we are experiencing here how is it, how much possible 500 degree temperature of heat is the biggest scam.
Nyame Somafo Yawoh explained that this same whites are the master minds behind the changes in the Bible which many people have chosen to believe but he doesn't understand why most Muslim scholars know about this because the Quran says it all.
Content created and supplied by: Randasty (via Opera
News )

Fully Funded Scholarships In CanadaAssured StudyLearn More
How To Play the US Megamillion One Billion Jackpot from Your Mobile?24lottosPlay Now
Girl Says One Word At Adoption Hearing – Judge Stops It ImmediatelyDaily-Story
Villas Prices In Dubai Might Be More Affordable Than You Think.Villas Dubai | Search
Sponsored Linkshttps://s.adx.opera.com/aframe
null