Attorney General Godfred Dame is delaying the passage of anti-LGBTQ+ Bill – Sam George
Pulse.com.gh
Feb 20, 2023 12:39 PM
Member of Parliament for Ningo Prampram, Sam Nartey George is blaming the delay in the passage of the anti-LGBTQ+ Bill into law on the Attorney General, Godfed Dame who he described as "a clog in the wheel of parliament".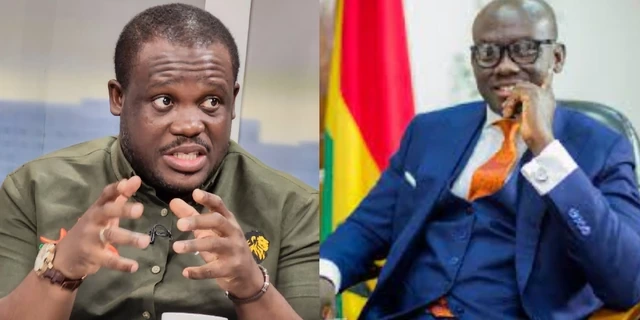 According to him, the controversial Bill would have left the committee stage but for the late memo received from Dame and his subsequent unavailability of a discussion with the committee on the same.
He hinted at the members of the Parliamentary Committee on Constitution and Legal affairs might call the bluff of the Attorney General if the delay continues.
"Respectfully I will say the Attorney General is filibustering with the Bill. I will say the Attorney General is a clog in the wheel of parliament and he must take notice that we are taking keen notice of it and we will flex our muscle as parliamentarians very soon with him," 3news.com quotes Sam George as having told Johnnie Hughes on 3FM Sunrise Morning Show.
The MP added that the A-G failed to utilize the window of opportunity for memos from concerned individuals and groups, only to bring his memo later, which has delayed the committee's work.
"After we finished with the work of all the 176 memos we had and the committee has done the clause-by-clause consideration, it is now the Attorney General saying he has a memo to bring" he lamented, adding they are hoping to meet with Mr Dame on Tuesday.
"We are looking to see if Tuesday he will be available. We will address his memo because his memo is something that we will dispatch in just 30 minutes because the substance of his memo has already been dealt with at the Clause-by-Clause Consideration so that we can go to the floor. He is the Attorney General so he will be given the opportunity to come and debate on the floor."
The anti-LGBTQ+ Bill titled "Promotion of Proper Human Sexual Rights and Ghanaian Family Values Bill" is a proposed law sponsored by some private members and introduced into parliament in 2021. Its main objective is to legislate against homosexuality and its related activities in Ghana among other things.

Study In Canada For FreeAssured StudyLearn More
This cheap recipe relieves joint pain.Joints Health
Do this before bed and watch your stomach shrinkStudent Discovery
Soldier Send His Wife This Gift While Deployed – She Divorced Him 24 Hours LaterRich Houses
Sponsored Linkshttps://s.adx.opera.com/aframe
Unmute