Apraku Calls For Ofori-Atta's Head
dailyguidenetwork.com
Feb 19, 2023 4:12 PM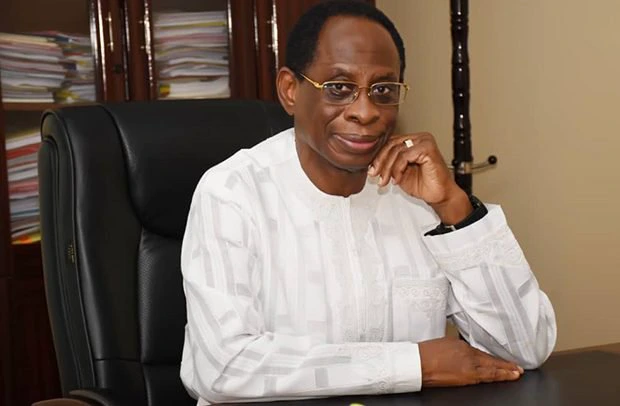 Dr Konadu Apraku, a flagbearer aspirant of the New Patriotic Party (NPP), has called on President Akufo-Addo to sack the Minister for Finance, Ken Ofori- Atta immediately.
According to him '"If I were the President [Nana Addo Dankwa Akufo-Addo], I would have listened to the MPs and removed Ofori-Atta''.
He urged the President to listen to the disgruntled NPP Members of Parliament who have been calling for the Finance Minister's resignation due to the economic situation.
Dr Apraku, who was speaking on GTV explained that "In politics, you have to be sensitive to public opinion. Sometimes, it may not be the truth, but that is the sentiments, and the sentiments of the people need to be examined, and acted upon if it is possible. It's a great deal for the NPP MPs to come out there to say they don't want our Finance Minister, their own Finance Minister that they have worked with in the past''.
He added, "in democracy, we have to be sensitive to the people. Lack of action exacerbates the problem, so you cut it off and cut your losses and I would have cut my losses and said please you have done enough, the environment is hostile to you so go. I would have changed him".
President, Akufo-Addo, is yet to fire Mr. Ofori-Atta, despite pressure from NPP MPs in October 2022 to fire his treasury chief for allegedly mismanaging the economy.
During a meeting with the MPs, the President negotiated with them to give him some time to act on their demands.
about:blank
The former Minister for Trade and Industry in the John Agyekum Kufuor government, Dr Apraku who was part of the seventeen 17 aspirants who contested the flagbearership of NPP in 2007 but polled 19 votes expressed confidence that his experience places him in a higher position to win the party's presidential race which will catapult him to leading the country.
Dr. Apraku stated, "I'm confident that my old experience is what is prevailing. I have a lot of experience, I think I'm in a better position than ever before to win this election and lead this country. I stand very tall amongst all the aspirants, my experience is overwhelming. I have practical experience in managing economies and dealing with current problems. Furthermore, I believe I have a better chance than anybody in this race to win. The taste of the pudding is in the eating".
In the year 2008, he was appointed by the Economic Community of West African States (ECOWAS) Council of Ministers as ECOWAS Commissioner for Macroeconomic Policy and Economic Research. He is responsible for the Multilateral surveillance mechanism which involves regular assessment through joint surveillance missions of the economies of ECOWAS members' state.
He joins the league of the Vice President, Dr. Mahamudu Bawumia, former Trade Minister, Kwadwo Alan Kyerematen and the former Agric Minister, Dr. Owusu Afriyie Akoto.

Study In Canada For Free With Fully Funded ScholarshipsAssured StudyLearn More
Everyone Laughed At Him When He Married Her, 6 Years Later She Shows Her TransformationFree Hub
Soldier Send His Wife This Gift While Deployed – She Divorced Him 24 Hours LaterVitaminews
If Your Cat Bites You, Here's What It Really MeansHandy Tricks
Sponsored Linkshttps://s.adx.opera.com/aframe
Unmute