I will burn in hell when I die because I campaign for Akufo-Addo – Big Akwes (video)
ghlagatin.net
Feb 18, 2023 8:51 AM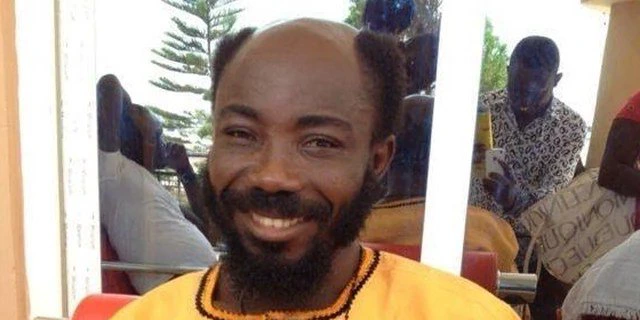 Big Akwes, an actor from Kumawood, has voiced his displeasure with President Akufo-Addo and his government.
The actor claims that the ruling New Patriotic Party (NPP) and President Akufo-Addo disappointed him during his extensive campaigning prior to the 2020 general elections.
The Kumawood star said in a self-recorded video that was found online that he would die in hell because he supported the NPP government led by Nana Addo in the 2020 presidential election.
The actor was of the opinion that the government led by Nana Addo has not lived up to expectations.
"I will go to hell when I die. I'm going to burn in hell fire straight when I die! Big Akwes made the disclosure, "If there is a place called Heaven where we go after death, then I am certain to miss it."
He boldly commented on the disastrous performance of the current government as he explained his statement.
In Twi, he stated, "The reason is simple, I campaigned for Nana Akufo-Addo, and he has disappointed me." The actor is one of many famous people who supported the NPP in the most recent general elections, which saw Nana Addo win a second term as president of Ghana.
Ghana is experiencing a debt crisis, high inflation, and the devaluation of the cedi, the country's currency. The government has less room for maneuver because of this. Ghana and the International Monetary Fund reached an agreement in December 2022 that is expected to result in a support program.https://www.instagram.com/reel/CotvmasAZIE/embed/captioned/?cr=1&v=14&wp=652&rd=https%3A%2F%2Fcdn-af.feednews.com&rp=%2Fnews%2Fdetail%2F18d01b5279c97cd4b0262470fae2e796%3Ffeatures%3D2114057%26country%3Dgh%26uid%3D08c1e53bf8ea5f4e83fb533f6407a12207298822%26like_count%3D1%26client%3Dmini%26language%3Den#%7B%22ci%22%3A0%2C%22os%22%3A5578%7D
A post shared by Don't Forget To Follow ☝️☝️☝️ (@switchfocus)