Where are your economic theories?… Della Sowah quizzes Veep on Ghana's worsening economy
thespectatoronline.com
Feb 13, 2023 2:33 PM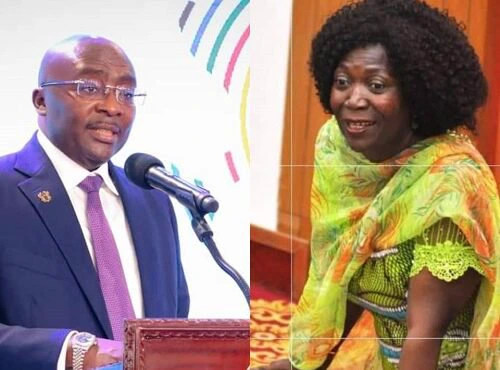 The Member of Parliament for the people of Kpando Della Sowah has questioned the whereabouts of Vice President, Dr Mahamudu Bawumia's economic theories propounded when in opposition.
According to her, did he not see this doom coming as he used to forecast in the past with lectures when he was a Vice Presidential candidate?
"Cant the numerous theories save this ailing and junk economy or it was just mere words and reading of textbooks?" she asked.
The Member of Parliament further charged the government to listen to the cry of institutions, individual bondholders and pensioners.
She noted that when the government belligerently refuses to listen to wise counsel and touch the funds of these people with its poorly thought-through Debt Exchange Programme, the situation will spell doom for households and livelihoods.
The MP for Kpando further said such an economic environment makes it difficult and scary for the survival of institutions and individuals.
"These conditions take the economy to below junk territory, making Ghanaians the sacrificial lambs for the harsh realities," she added.
about:blank
Her cluelessness coupled with the incompetence of the government and its economic team has organised investors who dared to put money in Eurobond.
She added institutions, individual bondholders, pensioners and others involved are in a tight corner.
Della Sowah urged the government to engage and listen more, for things are worsening and life keeps becoming worse.

Canada Scholarships For International StudentsAssured StudyLearn More
Do you have joint pain? Try using this cheap method.Joints Health
Ghana: Used Car Prices Might Surprise YouUsed Cars | Search Ad
Are You From Ghana? A Work From Home Job Might Pay More Than You ThinkWork from Home | Search Ads
Sponsored Linkshttps://s.adx.opera.com/aframe
Unmute