Update: Christian Atsu managed to get out of the first earthquake
ghpage.com
Feb 15, 2023 8:17 PM
Hatayaspor officials claim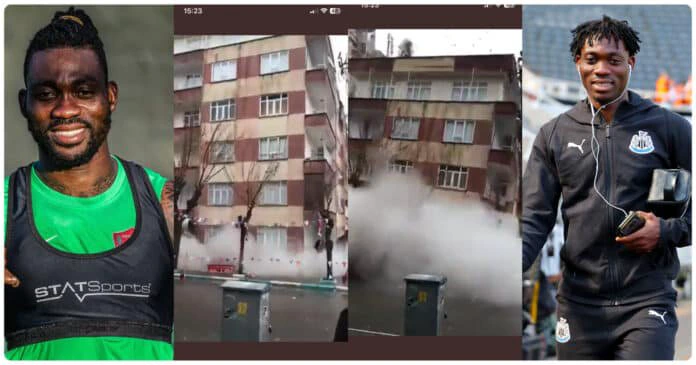 He later ran to the parking garage to get his car out and it was during that period (20 minutes later) that the Renessaiance building totally collapsed following the second earthquake.
It is now strongly believed that he may have slipped in between when the building was tilted.
Or presumably, he got affected while he was driving to a safer place in the middle of the road during the second earthquake.
Speaking to Turkish media, Atsu's manager, Uzunmehmet said, "Rescue teams first focused on the parking lot because CCTV footage captured him over there. They hoped but it was empty. They then focused on A1 block of the building but found 10 corpses. No Atsu. Only his pair of sneakers"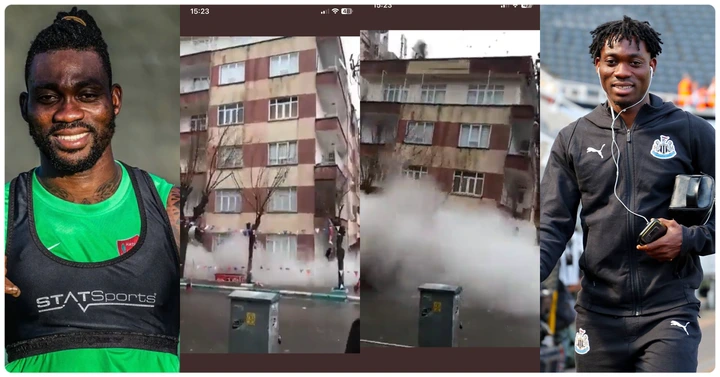 Meanwhile, another report which earlier landed on the internet from Turkish authorities about 5 hours ago confirmed that there are no signs of human existence in the wreckage where Christian Atsu was supposedly trapped alongside the other victims of the earthquake.
Making it difficult to confirm the present state of the missing player whether he's alive or not.
https://www.google.com/afs/ads?psid=5134551505&channel=AutoRsVariant&fexp=44778204%2C21404%2C17301140%2C17301141%2C17301143&client=pub-1883810847636355&r=m&sc_status=6&hl=en&rpbu=http%3A%2F%2Fgoogle.com&rpqp=q&type=3&rs_tt=c&oe=UTF-8&ie=UTF-8&format=r5&nocache=4161676498392666&num=0&output=afd_ads&domain_name=cdn-af.feednews.com&v=3&bsl=10&pac=0&u_his=2&u_tz=0&dt=1676498392669&u_w=360&u_h=806&biw=360&bih=674&psw=360&psh=2093&frm=0&cl=507651520&uio=-&cont=autors-container-0&jsid=csa&jsv=507651520&rurl=https%3A%2F%2Fcdn-af.feednews.com%2Fnews%2Fdetail%2F572ee706d52efbc23de75f32484bfb11%3Ffeatures%3D2114057%26country%3Dgh%26uid%3D08c1e53bf8ea5f4e83fb533f6407a12207298822%26like_count%3D5%26client%3Dmini%26language%3Den&adbw=master-1%3A318
Prior to the discovery of his apartment in the Renaissance building at Hataysapor, a pair of the player's shoes was found which heightened the possibility of his existence under the wreckage.
Subscribe to watch new videos

Study In Canada For Free With Fully Funded ScholarshipsAssured StudyLearn More
Expert Opinion: If you have aching joints use this.Joints Health
Ghana: Used Car Prices Might Surprise YouUsed Cars | Search Ad
Horse Keeps Hugging Pregnant Woman – When Doctor Looks At Ultrasound He Calls The PoliceTheWorldReads.com
Sponsored Linkshttps://s.adx.opera.com/aframe
null
Unmute