Our economic situation is frigtening and would've collapsed long time ago if… Agyarko
rainbowradioonline.com
Feb 13, 2023 4:39 PM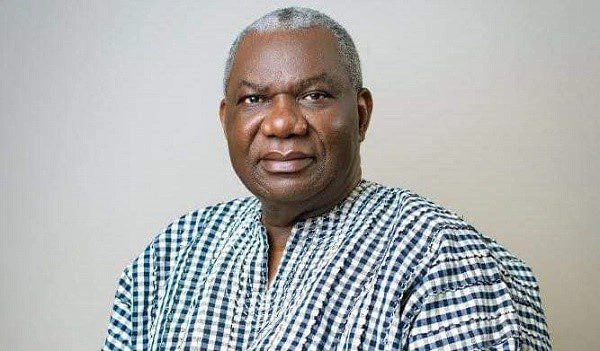 A Flagbearer hopeful of the ruling New Patriotic Party NPP(NPP) and a former Minister of Energy, Boakye Agyarko, has reportedly described Ghana's economic crisis as frightening.
The presidential candidate hopeful, in a tape that has gone viral on social media, said anyone who would say Ghana's situation was frightening is a lair and not being candid.
He implied that if America had not put pressure on the IMF to help save Ghana's dire situation, the economy would have crashed a long time ago.
"I will admit that things have not gone as well as they should have. Those who claim that everything has gone well are lying. Despite our best efforts, I don't believe we in this country understand where we are. I don't believe so! I'm terrified as a former banker and economist.
https://www.google.com/afs/ads?psid=5134551505&channel=AutoRsVariant&fexp=44778204%2C21404%2C17300003&client=pub-1883810847636355&r=m&sc_status=6&hl=en&rpbu=http%3A%2F%2Fgoogle.com&rpqp=q&type=3&rs_tt=c&oe=UTF-8&ie=UTF-8&format=r5&nocache=9731676480159521&num=0&output=afd_ads&domain_name=cdn-af.feednews.com&v=3&bsl=10&pac=0&u_his=2&u_tz=0&dt=1676480159522&u_w=360&u_h=806&biw=360&bih=674&psw=360&psh=1997&frm=0&cl=507651520&uio=-&cont=autors-container-0&jsid=csa&jsv=507651520&rurl=https%3A%2F%2Fcdn-af.feednews.com%2Fnews%2Fdetail%2F2f84544f3a13cd7765a9273760a79e43%3Ffeatures%3D2114057%26country%3Dgh%26uid%3D08c1e53bf8ea5f4e83fb533f6407a12207298822%26like_count%3D11%26client%3Dmini%26language%3Den&adbw=master-1%3A318
"I'm not sure Ghanaians understand the state of our economy, if they do, we'll be wailing by now. "This would have spiralled out of control if America hadn't put pressure on the IMF," Boakye Agyarko said when he met party delegates in Krobo Bloc in the Eastern region.
By: Rainbowradioonline.com/Ghana

Study In Canada For FreeAssured StudyLearn More
Do you have joint pain? Try using this cheap method.Joints Health
Ghana: Used Car Prices Might Surprise YouUsed Cars | Search Ad
Work a Job From Home in Ghana Work from Home | Search Ads
Sponsored Linkshttps://s.adx.opera.com/aframe
null
Unmute